#Hashtagbooth
When you are at a special event or a wedding, the first thing that your guests do is take photos for social media. After all, you want everyone to see your amazing outfit and all the fun at the venue! So, why not offer your guests a cool way of taking their photos home with them to remember the event?
Now with our amazing Hashtag Printers, you can let your guests become their own photographer and print out their favourite selfies right at the event within a few minutes. This is a fun way to entertain your family, friends or colleagues and let them choose the photos they love and want to take home as keepsakes from the special day or night.
Make Memories with Hashtag Printers
In today's world of technology, everyone loves taking photos; so, why not make sure your event stands out from the crowd with a Hashtag Printer? This is exactly what every event or special occasion needs to entertain guests and create a novelty and fun accessory at the party. When guests take their own photos, they can simply come over to the Hashtag Printer Station and choose what ones they want to print and keep to remember the night. It is fast, fun and means that everyone leaves with a little memento they will love!
Our Hashtag Printers are specially designed to be easy and simple for all guests to use, no matter what age or experience with technology. All you have to do is take a photo on your smartphone and when you are uploading it to social media, write the special #hashtag for your event and share it on the platform. Then all you have to do is go to the Hashtag Printer Station and find your photo! There is a touch screen that you can use to find the image you want to keep and choose what ones you would like to print out and take away. It will be printed for you instantly on high-tech printers so you keep the memories forever. Your guests will love it and it is sure to be a hit at any event or special occasion.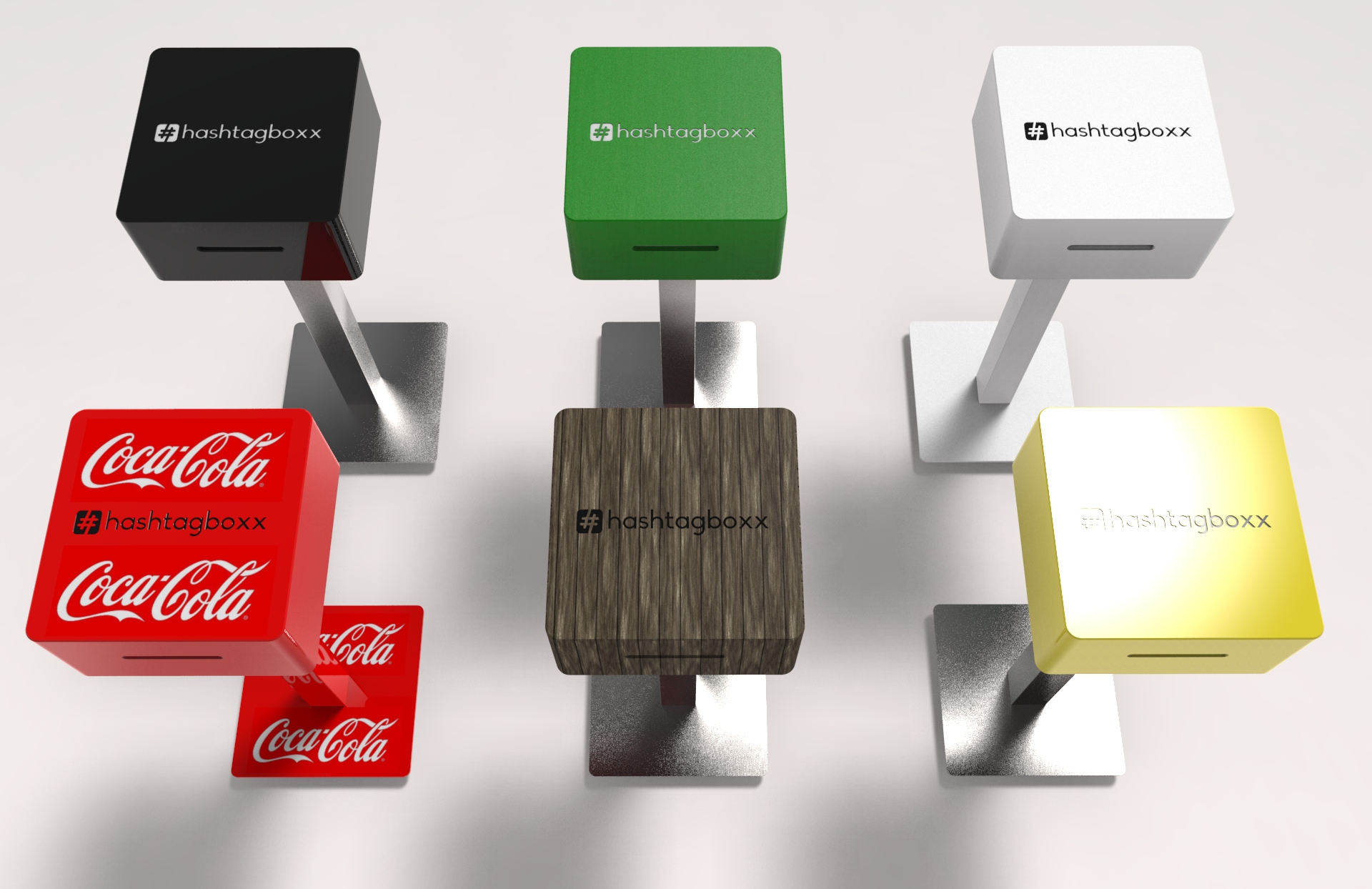 Customise Your Hashtag Printer
The great thing about our Hashtag Printers is that they can be customised to represent your event. This will make sure you have a unique and entertaining accessory at your venue that is suitable for the occasion. For example, if you are having a business or corporate event and want to advertise your brand, you can have branding or logo displayed on the photos that are printed and even have a special display header on the touchscreen when your guests use it. This way, everyone knows about your brand and is reminded about it throughout the night.
What's more, you can also customise the hardware and have full vinyl wrap around the Hashtag Printer Station with your logo and lettering, as well as full touch screen branding and print customisation. The possibilities are endless and can be adapted to every kind of event, all you have to do is ask and we provide! We even make sure that every Hashtag Printer hire enjoys unlimited 6 x 4 and 5 x 7 prints so that every guest can take a photo and bring it home with them to keep; nobody is left without a memento from the day or evening.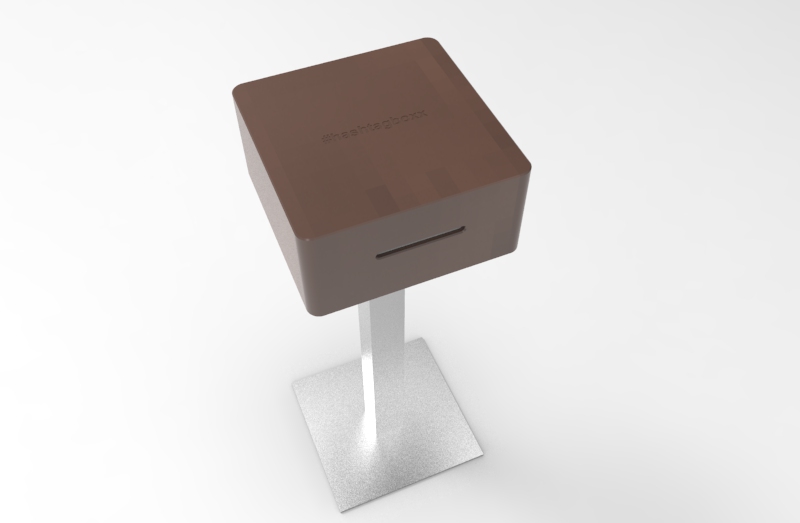 Easy Set Up and Delivery
At Taxi Snaps, we make sure that your Hashtag Printer is with you in plenty time for your event starting. We know how stressful it can be to get prepared for the big day or special occasion, so that is why we will sort everything for you. We will deliver your Hashtag Printer to your venue in the Midlands and make sure everything is set up and ready to go before we leave. You can even have time to try it out and see what you think before everyone arrives! Since the station is compact, you can choose where it goes at your event and then guests can have great entertainment through the day and night. All you have to do is tell your guests about your special hashtag and how they can join in the fun and get themselves a special keepsake from the event!
So, if you are searching for entertainment and something special and memorable for your next big event, then look no further than the Hashtag Printer! This takes advantage of the fact that everyone loves taking their own photos and adding filters for social media. Now they have a way of printing their favourite ones to take home. Not only can you have fun on the night, but your guests can have something to remember your big day or brand by later on with the Hashtag Printer!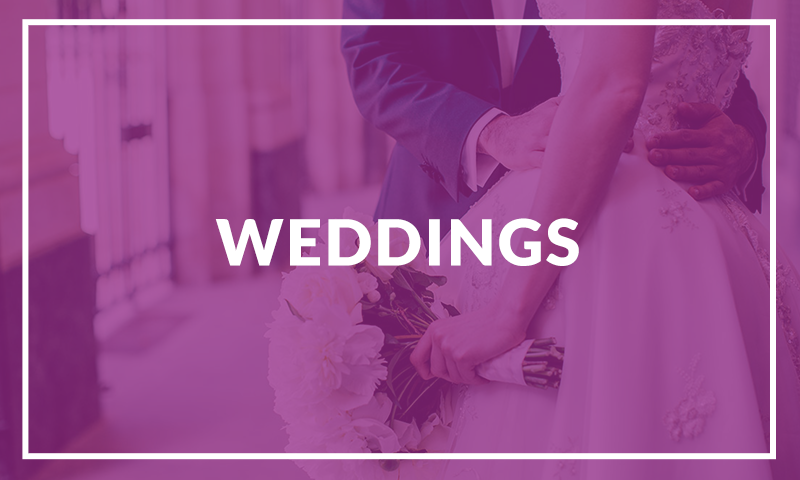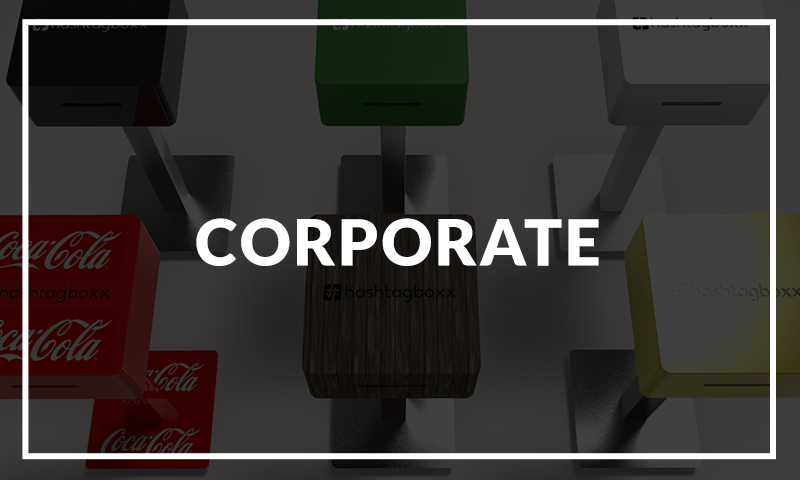 Interested? Get a no-obligation free quote direct to your inbox
Get a Quote