Photobooth Hire: Everything You Need to Know
31st July 2019
Do you want to find out more about photo booth hire? We know it can be hard to make the decision if you've never hired one before. So, we've prepared this blog post to inform you all about our amazing photo booths. This will ensure you make an informed decision and make the most out of one of our machines. So, let's dive in!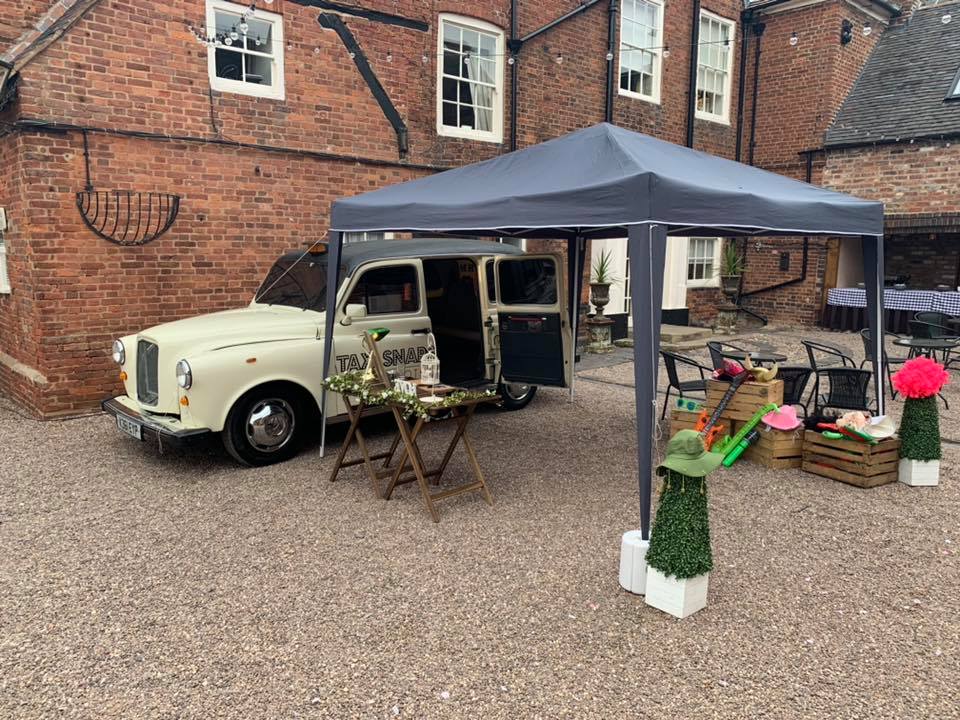 Photo Booth Hire for Weddings
If you are looking for ways to make your wedding fun, memorable and quirky, we'd recommend one of our fantastic taxi photo booths. You and your guests can jump into a traditional British taxi and take some wild photos. They're equipped with high-tech cameras, touchscreens and printers so you don't have to hire a professional photographer; you can be your own!
You may be thinking; I've got so much to plan for my wedding day, how am I supposed to arrange a taxi photo booth? Well, don't worry. We take care of everything for you. We bring our fantastic photo booth to you. It doesn't matter what venue you're at, we'll come there bright and early to set it all up. We'll make sure everything is up and running for the big day. What's more, we'll even swing by after the event and dismantle the photo booth so we can take it off your hands. It's simple; you can concentrate on your special day without any stress. Of course, you can also enjoy having fun and taking wonderful snaps with friends and family!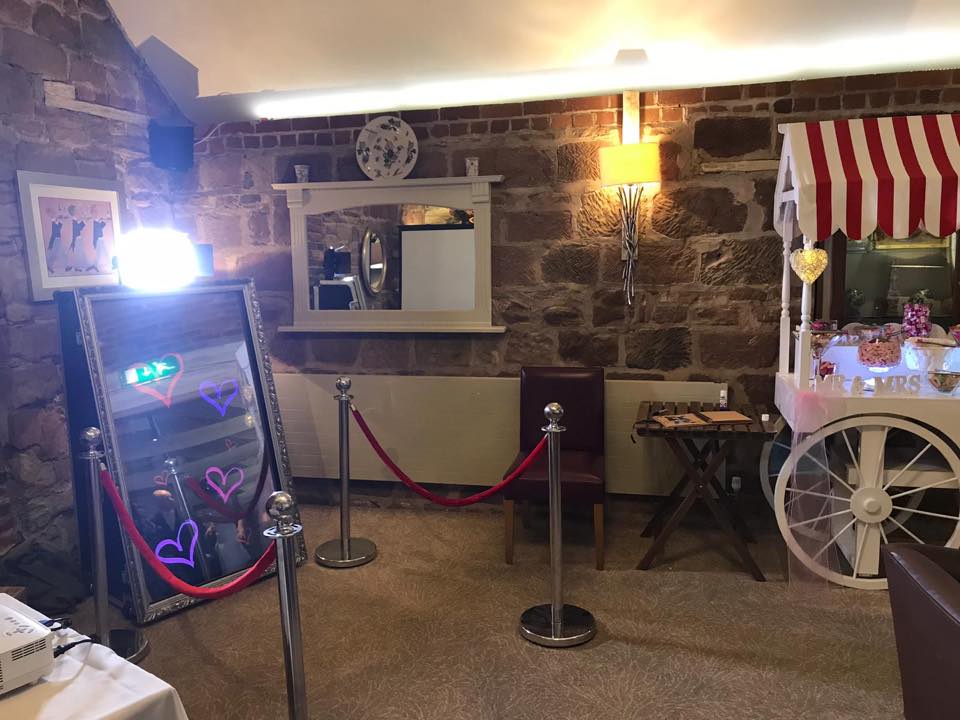 Booth Hire and Branding for Corporate Events
If you're arrange a corporate event, you want to make your company look good. Of course, you can do this through a variety of different ways. For example, you can choose excellent catering companies or even live entertainment. But, what if it was simpler and more affordable than that? Well, at Taxi Snaps, we think it is. It all starts with photos! Everybody loves to take selfies and have fun with their friends while doing it. So, you can hire a photo booth for the big occasion. This gives everyone the opportunity to have a laugh and remember the event. You'll keep everybody entertained for hours and they can take home their photos at the end of the night.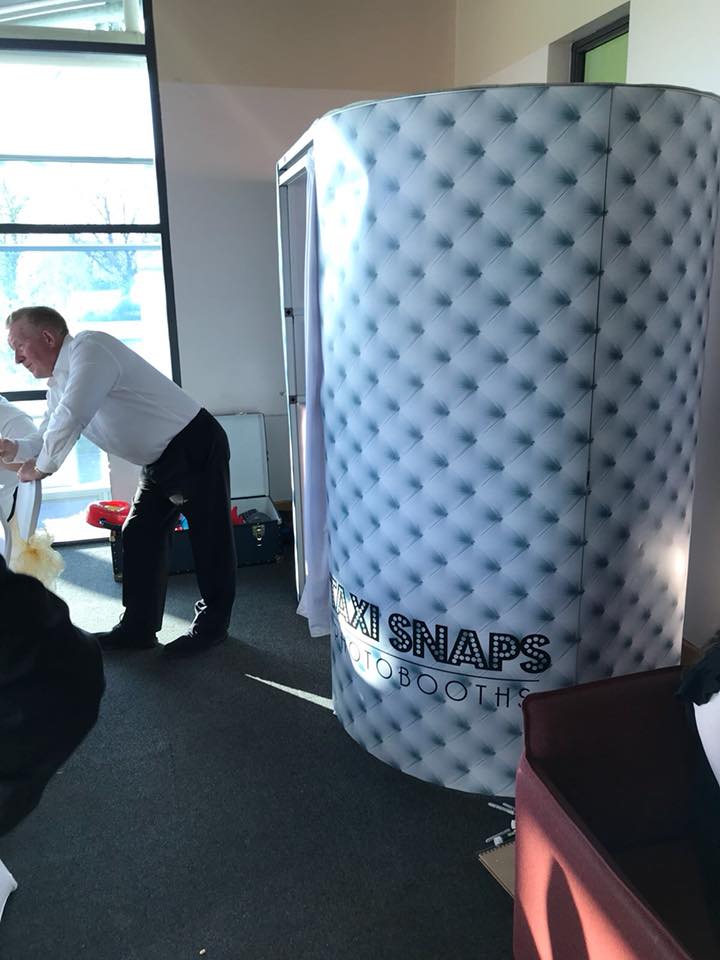 The great thing is that you can enjoy branding for corporate events. There are options to brand the photo booth so that everyone can remember your company. We do can do this in a number of ways, including magnetic signs, printed banners, cloth banners and vinyl vehicle wraps. You can choose the option that suits your business the best. What's more, we can also add branding to the pictures. This means they will bring out with graphics, text or logos on them.
Finding the Right Booth Depending on Your Venue
We may be called Taxi Snaps, but we do have a variety of photo booths available for any occasion. We know that venues come in all shapes and sizes. You may be looking for a small photo booth that fits in subtly with the surroundings. Alternatively, you might be searching for one that stands out from the crowd.
The traditional booth will need space of around 2 metres by 1 metre alongside a wall. It's portable and simple to set up. You'll find this one is best for venues where you want it to blend into your surroundings. It'll provide privacy for photo taking and you can decorate and brand it however you want.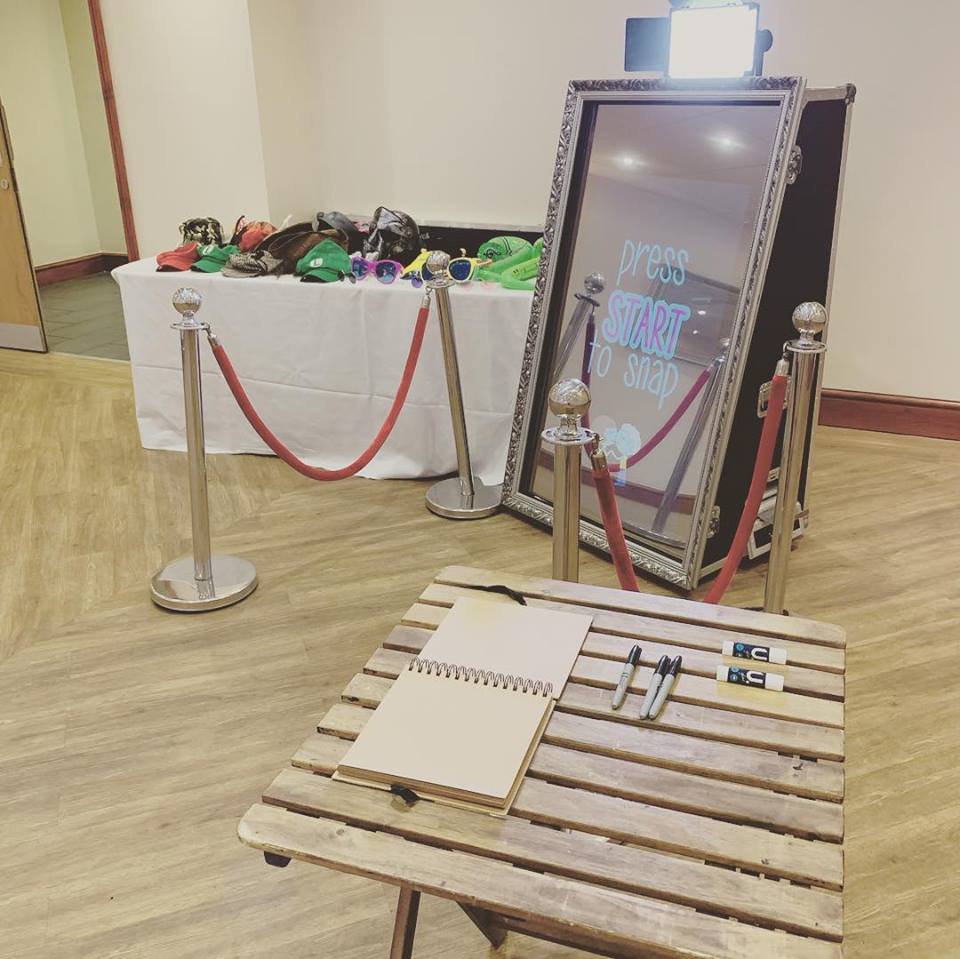 The taxi photo booth is around 5 metres by two metres and will look brilliant at large venues. It's quirky, fun and classic too. We're talking about an authentic taxi that used to drive around the streets of London. This is now something that you can have at your big event or party. Of course, it's full of the latest technology so you can take hilarious photos with your friends.
Then you've got the Magic Mirror. This is a fun and talking selfie mirror that will look great at small venues, as well as large ones. It doesn't take up a lot of space but it can add to the décor of the big day.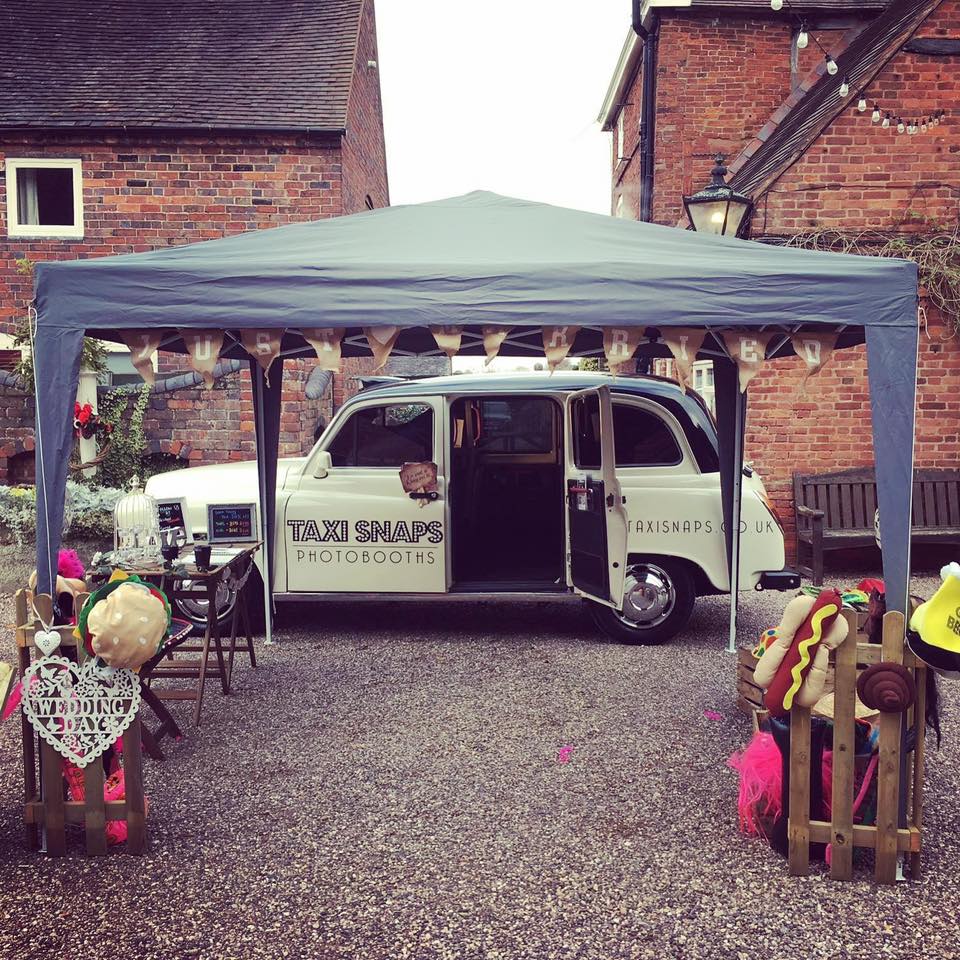 What Equipment Do We Use?
We use the best equipment for all of our photo booths. We're talking about DSLR cameras, modern printers and easy-to-use touchscreens. This all helps to produce colourful and sharp images, as well as an enjoyable experience. 
The great thing about our equipment is that it's simple to use. We know that you want to take photos quickly; not spend half the day figuring out how to do it. All you have to do is push the touchscreen button to get going. The camera will take a series of four photos. There is around 10 seconds between each snap; enough time to strike a different pose. You'll be able to see each photo on the viewing screen and once all four photos have been taken, they'll be displayed on the screen at the end. The photos will print out and you can take them away with you.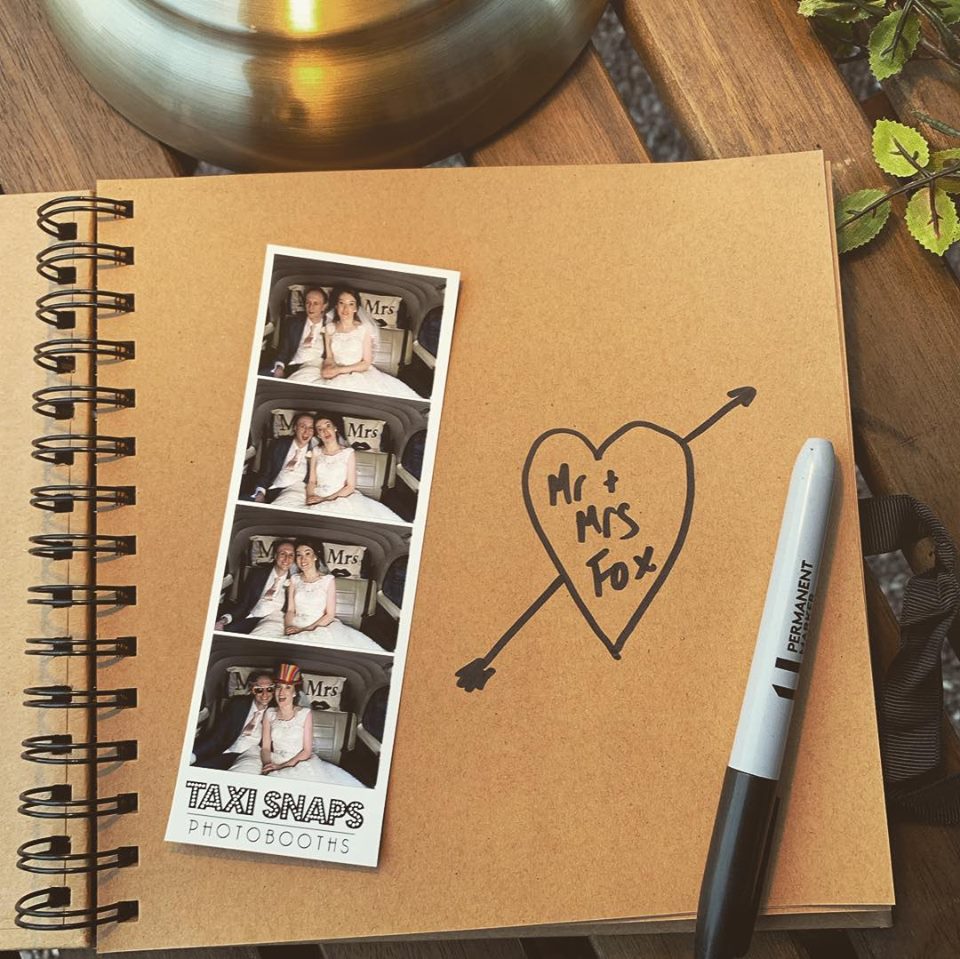 How Do You Supply the Pictures?
Guests at your wedding, event or party will be able to take photos home with them straight away. All of the photos take in the booth are printed within 10 seconds. You don't have to wait forever for them to be developed. After the event, you will receive an email with a link to download pictures. This allows you to view them at your leisure and print out any more if you want to. Did we mention that you can enjoy unlimited printouts on the day? No guests will go home empty handed. You'll also find free in both HD video messaging for any guests that couldn't make it. All images and videos are high resolution.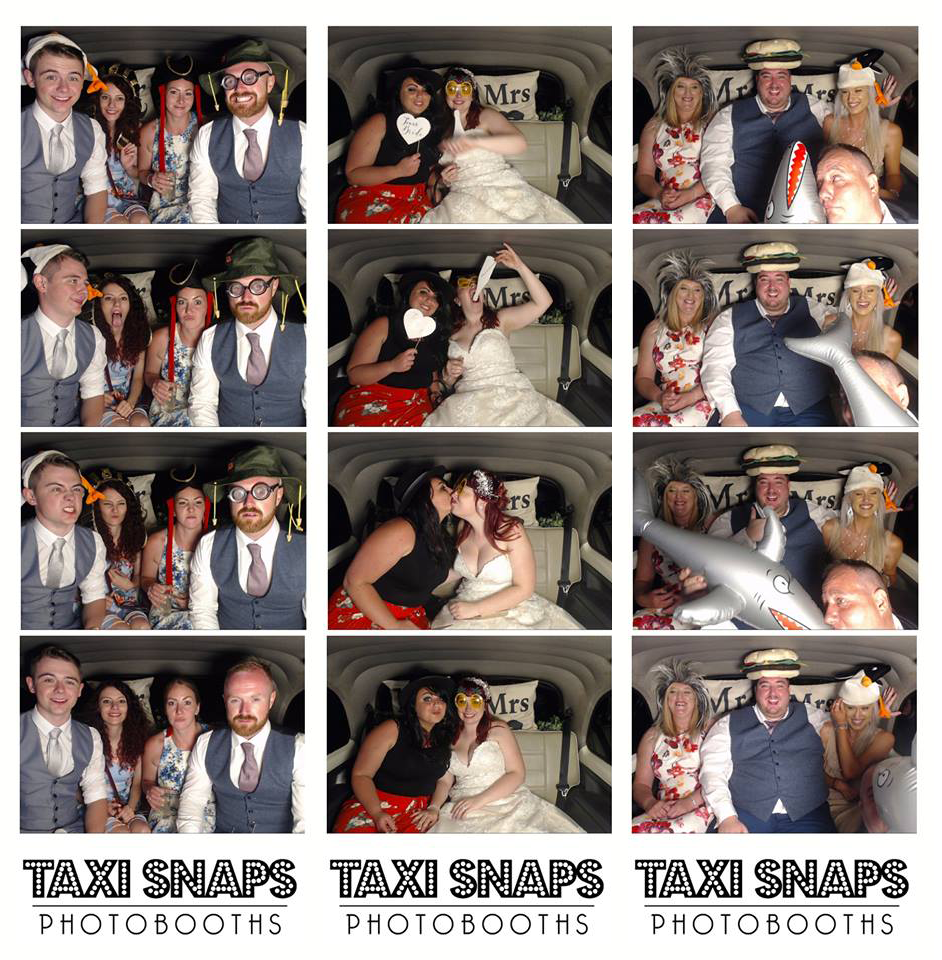 How Many People Fit into a Booth?
Everybody wants group photos at parties and weddings. After all, you're having a great time with friends, family and colleagues; you want to remember the event. The good thing about our photo booths is that they can fit a variety of people comfortably. You'll find that our photo booths welcome in between one and five people. So, if you want to capture your outfit on your own for your social media page, you can jump in. Plus, you can bring in another couple of friends to capture the fun of the day or night. The choice is yours!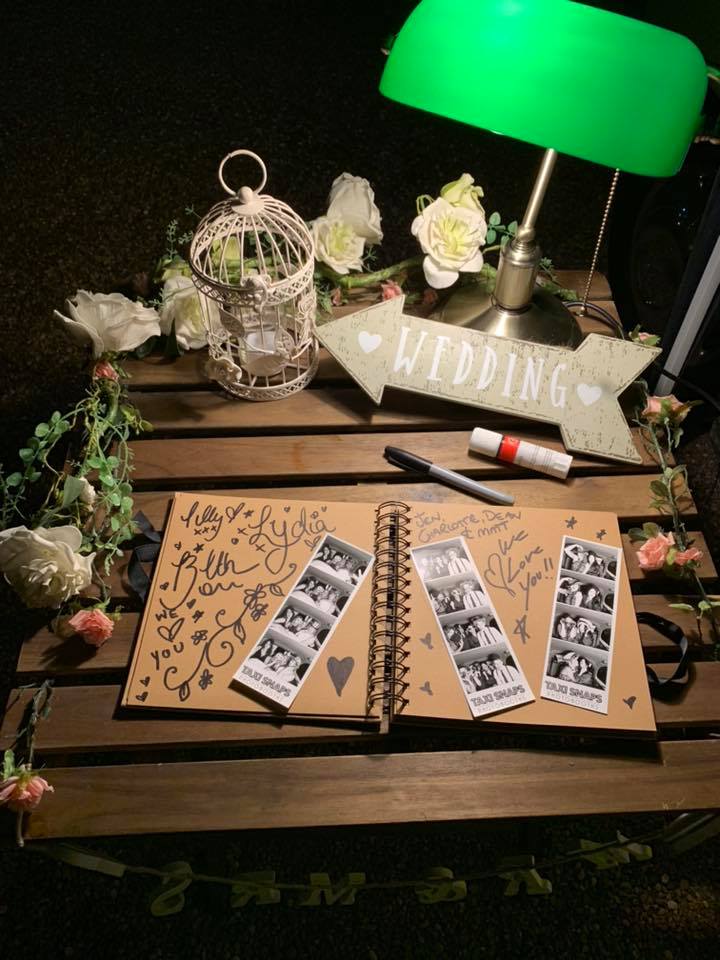 How Far in Advance Should You Book a Photo Booth?
Our photo booths are popular. This means it's best to book your favourite option in advance to avoid disappointed. We'd say a few months ahead of the big day is the best time to book. This way, you can relax and know that your entertainment and photographs are sorted.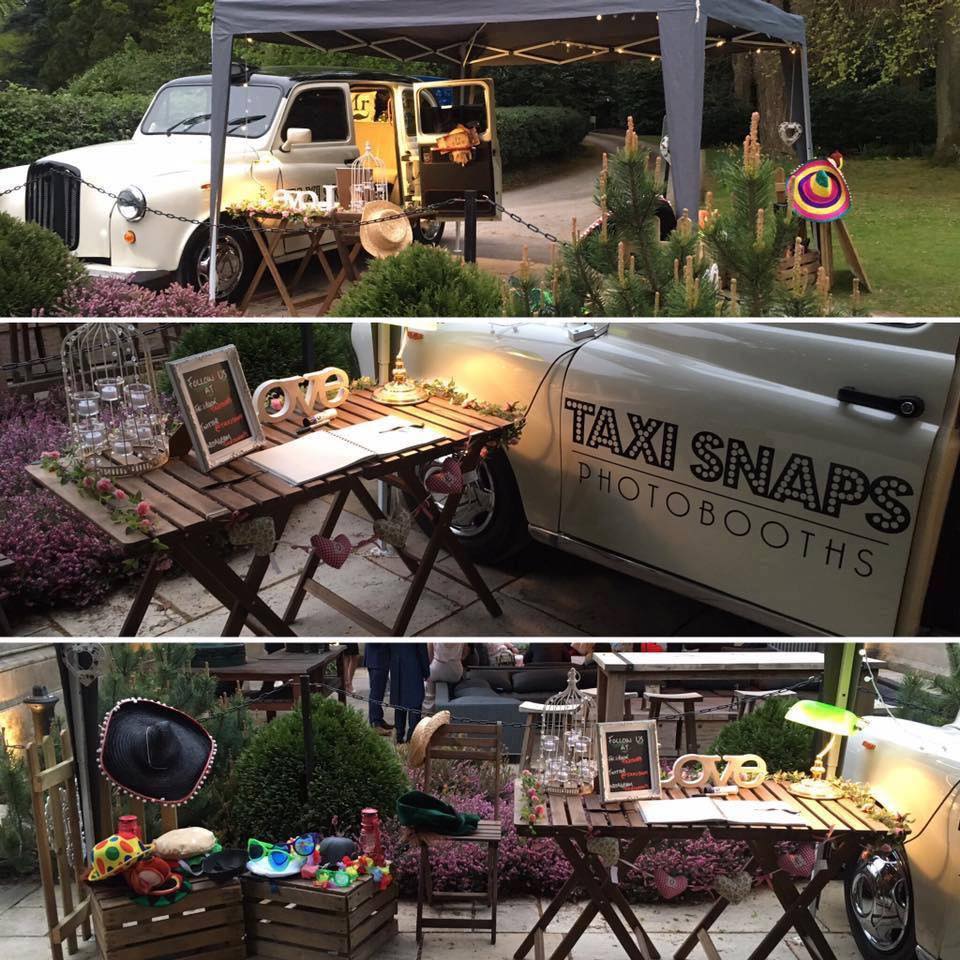 Getting the Most Out of Your Booth
One of the best ways to enjoy one of our photo booths is by making someone in charge on the day. Of course, this is something we can take care of for you. We can provide someone who is trained and experienced working with our photo booths. This will make sure that guests know how to operate them properly and enjoy taking photos.
You can hire one of our photo booths for as long as you want. Our packages include use for four hours. This is a great amount of time for a party or event of up to 200 guests. Of course, you're never limited and you can hire more hours if you have more guests or want snaps available all day long.
Fill in our quick online form and get a quote straight to your email!
Interested? Get a no-obligation free quote direct to your inbox
Get a Quote