Hire a vintage photo booth for your wedding
31st July 2019
Preparation for your wedding day can take a long time. You have a lot of big decisions to make. From the cake and catering to the venue and wedding dress; the perfect day takes a lot of time and energy to arrange. Of course, it is all worth it at the end of the day.
A lot of people are choosing to have a vintage themed wedding day.  It's fun, quirky and makes great photographs! If you want your special day to be unique and different from other vintage weddings out there, you are in the right place. At Taxi Snaps, we have a secret weapon; our vintage taxi photo booth!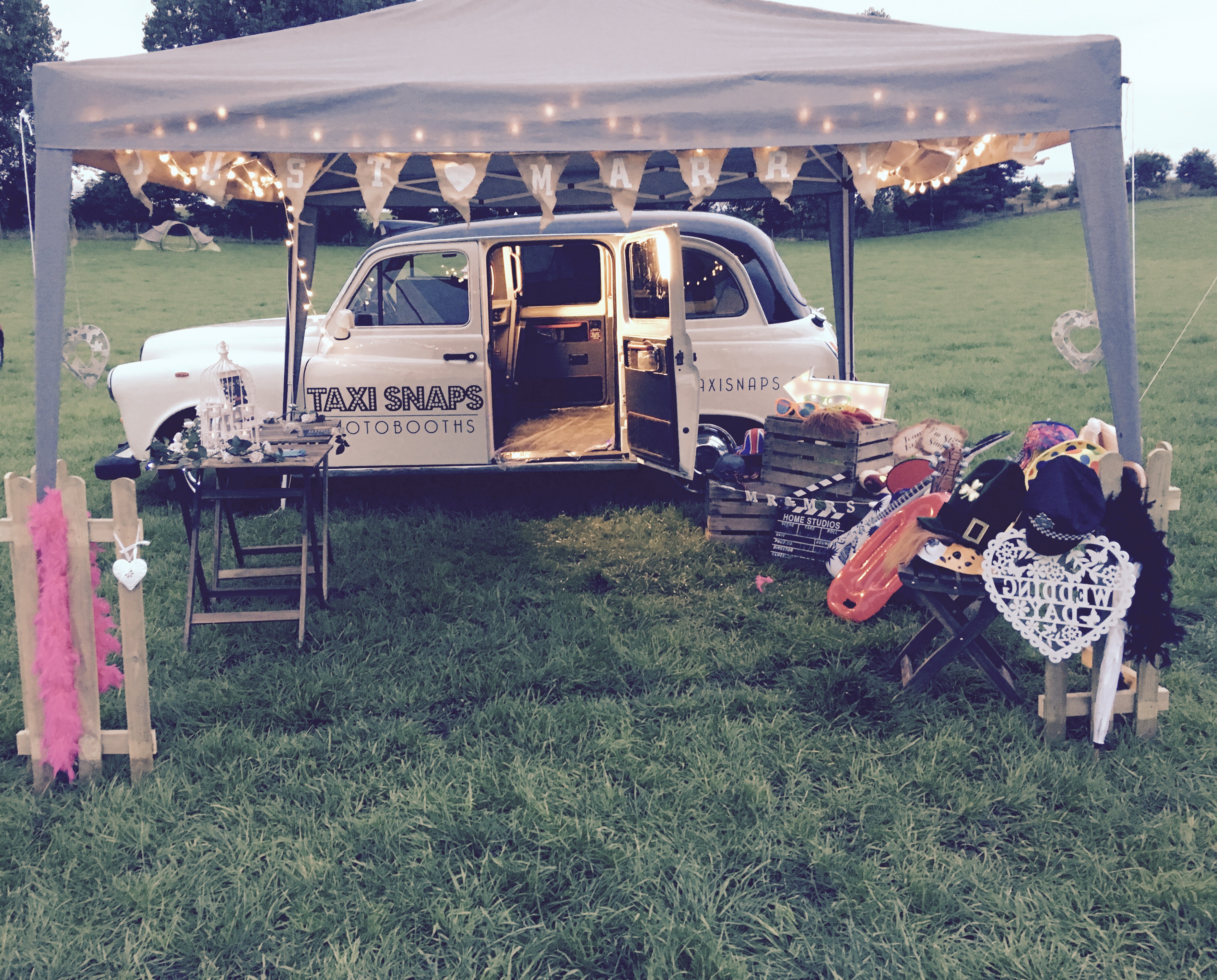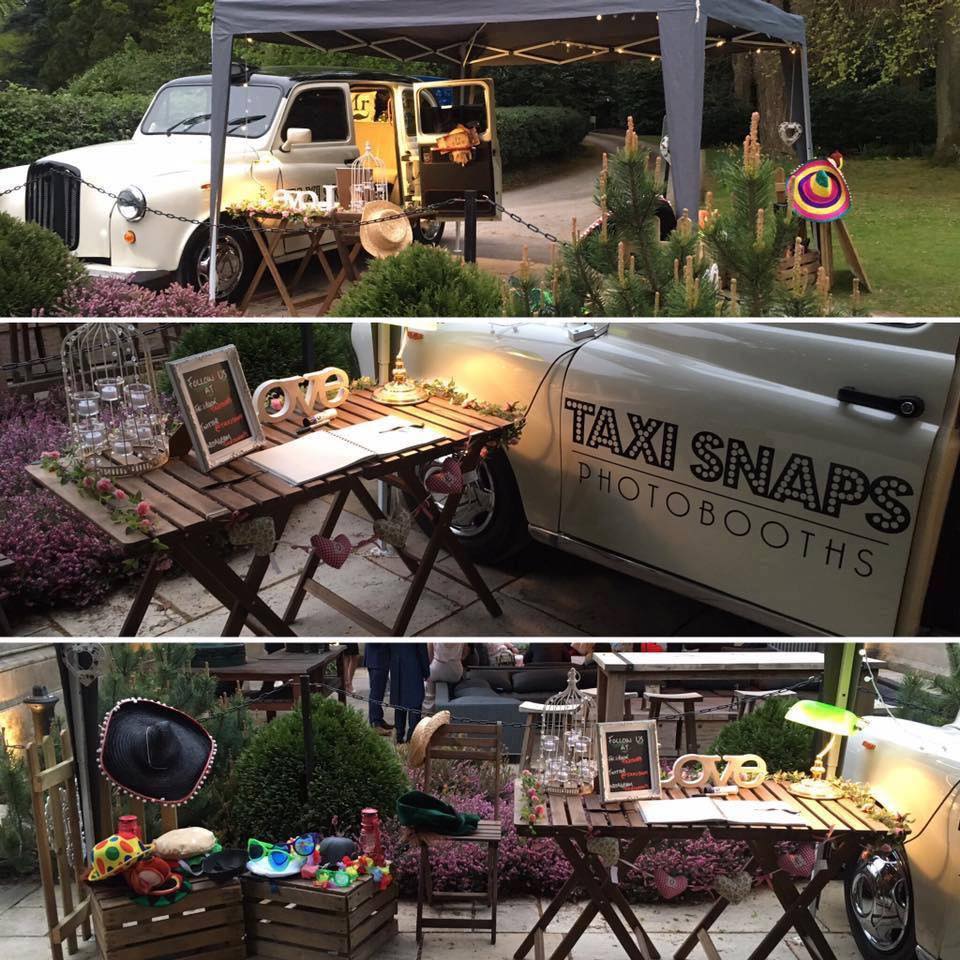 Our fantastic Taxi Photo Booth
There is nothing more vintage than our taxi photo booth. Just like the name suggests, you can bring a classic taxi to your wedding. This cab used to be driven around the streets of London and now it is parked up to your big day. It is instantly recognisable and will grab everyone's attention. Inside, it has been totally renovated to make it into a modern photo booth. You can expect the best technology. So, jump in the back and take some memorable snaps with your friends and family.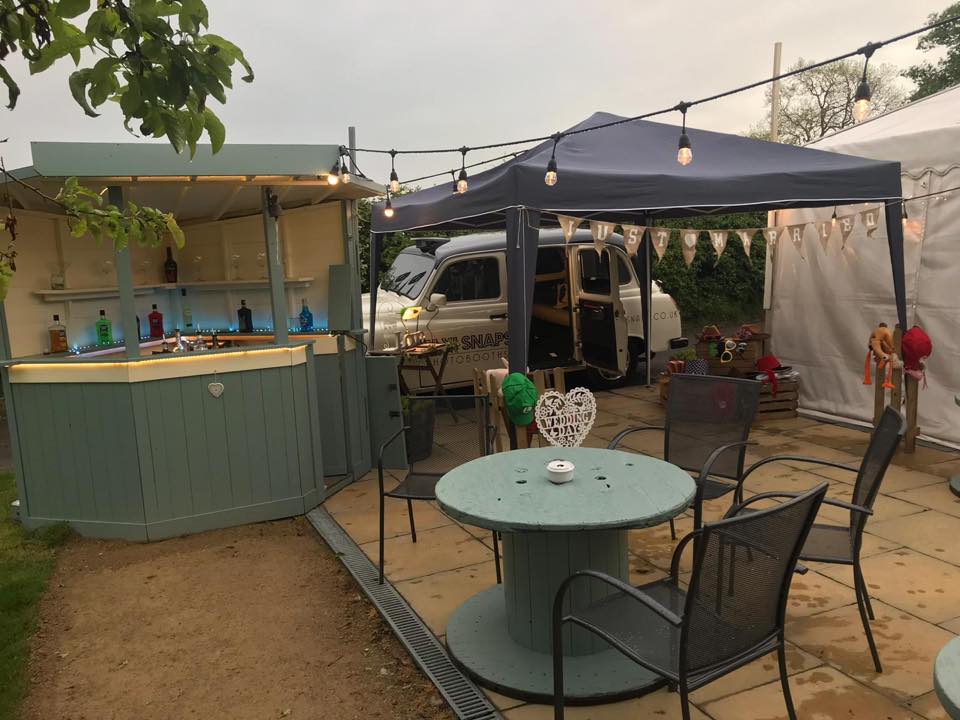 Latest photo booth equipment and technology
You will find some awesome technology packed into our taxi photo booth. This includes a touchscreen to control taking snaps. It is easy to use, with the ability to retake photos and zoom in. You can say cheese and watch your photos pop on screen. Before you know it, the printer will print them out and they are ready to take away with you.
All photos are taken with a DSLR camera. This means that the photo quality is excellent; just like having a professional photographer at your wedding. The colour will be vibrant while the images are sharp. This means you can treasure the snaps for a long time.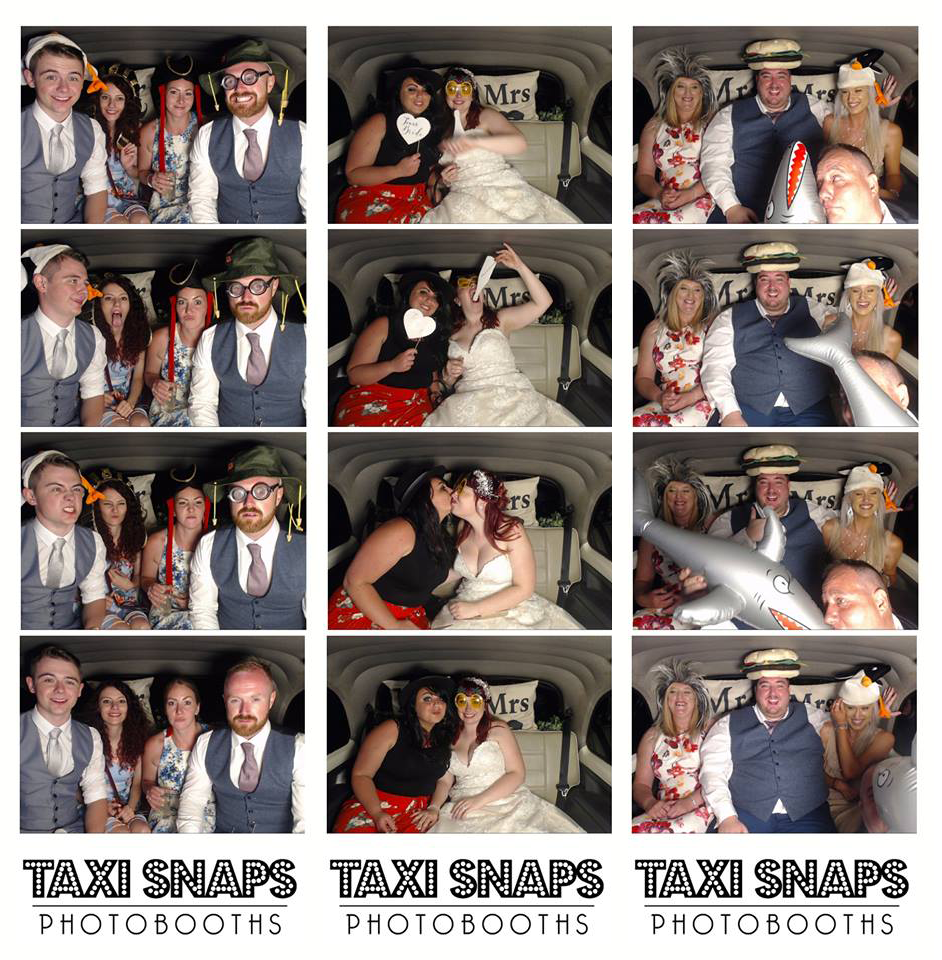 Our taxi photo booths also feature high definition 1080 p video messaging. This means you can make recordings and send them to friends and family that could not make the wedding. You can also watch them back after the event to have a laugh.
You may not have to hire a professional photographer when you choose the taxi photo booth. Everybody likes to take selfies nowadays; our photo booth lets everyone do this with the right equipment. We also supply some fun props that everyone can have a laugh with. This includes hats, glasses and moustaches.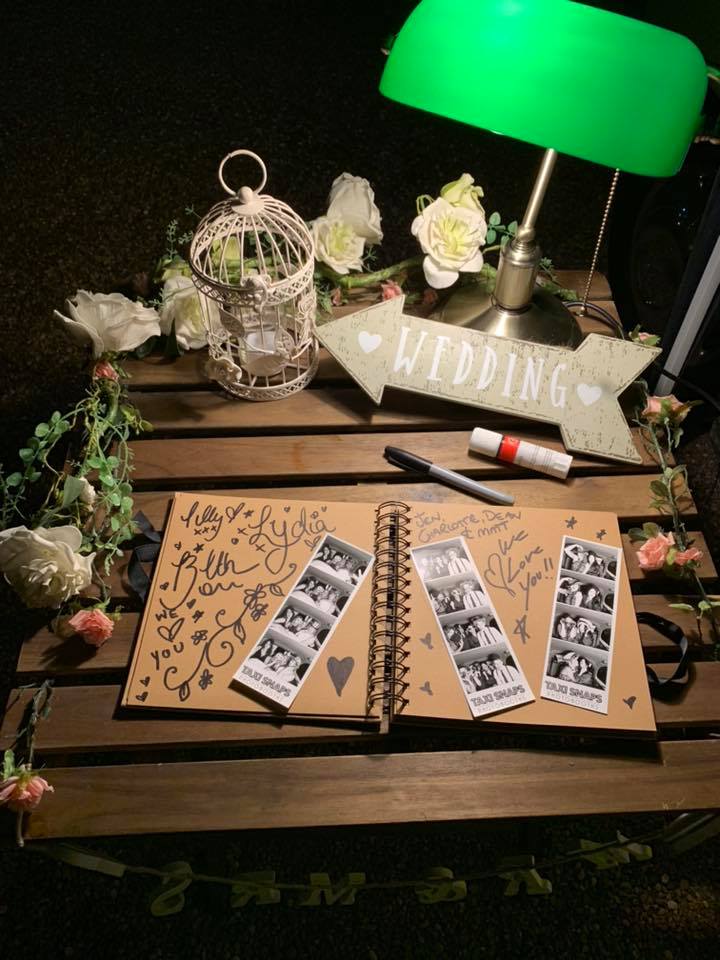 Unlimited Photo Prints
When it comes to photo booths, there are a lot of gimmicks out there. One of them is paying for lots of photo prints. We do not do this with our taxi photo booth. Instead, we offer all of our couples free unlimited pictures and prints. This means guests can take as many photos as they want and take them home with them. You do not pay a penny no matter how many photos are taken over the day. Sounds great, right?
There is also the option to receive all of the images from your wedding on a USB stick. You can keep the photos to admire forever, as well as distribute them to your friends and family. They can also be uploaded to social media for everyone to see.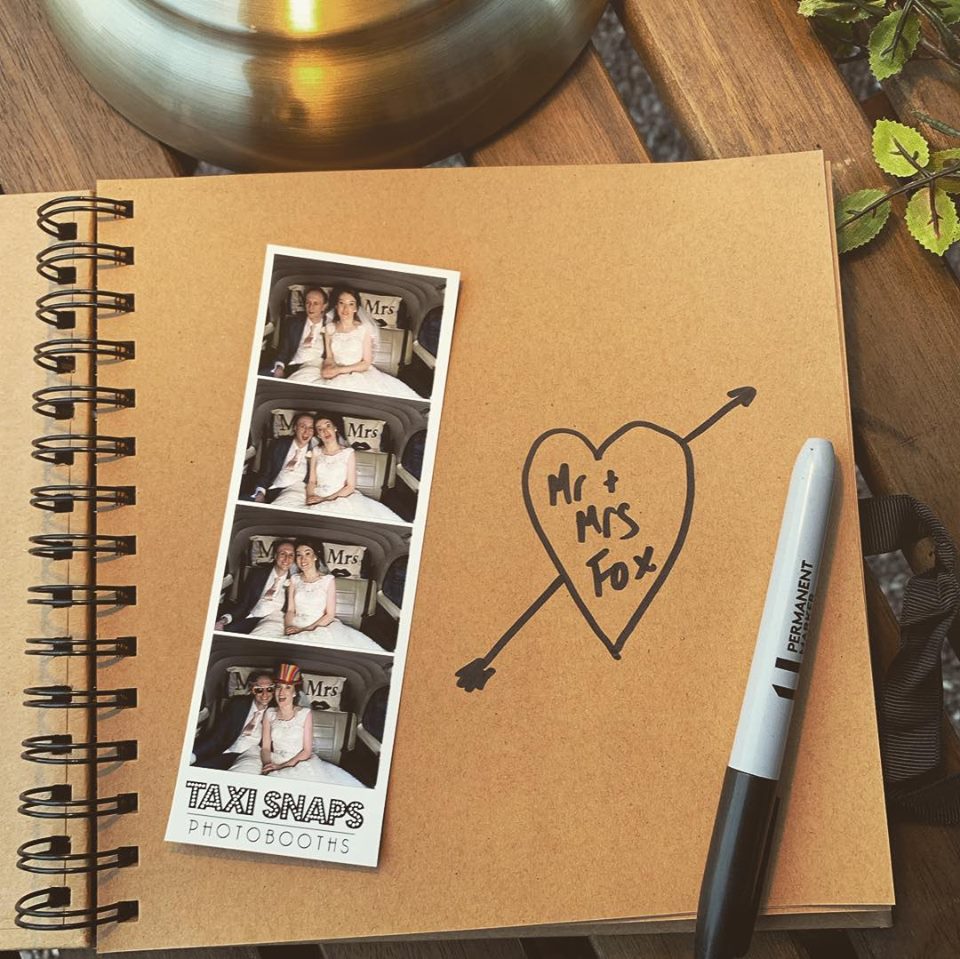 We even throw in a free photo memory guestbook on your big day. This allows all of your guests to leave you a photo and special message for you to read after your wedding. It can be difficult to speak to all your guests on your special day. Having this photo memory guestbook means you can still share the moment with everyone.
Free Setup and Removal
On your big day, you are busy that you do not have a minute to yourself. But the good news is that you do not have to worry about setting up the vintage taxi photo booth. You may be wondering how it gets to your venue. But you can leave this up to us. We bring our taxi photo booth to you free of charge. We make sure that everything is set up properly and ready for you to use. Everything is tested before the guests arrive.
After your wedding day is over, we will come to your venue and remove everything. This includes disconnecting the equipment and taking away the taxi photo booth. Again, this is something that is dealt with for you; all you do is enjoy the fun on the big day.
On the day of your wedding, one of our photo booth attendants can be on hand for help. This will make sure everyone can take photos and everything runs as smoothly as possible. This is included with your wedding package.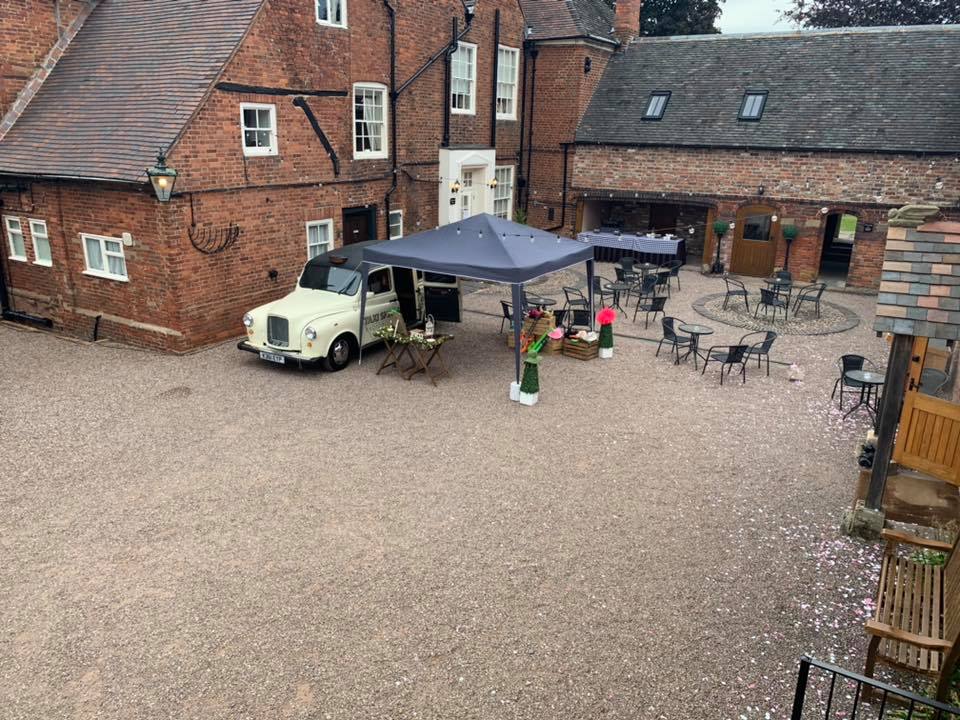 The Perfect Vintage Wedding
Now that you have the photography all sorted for your special day, are you looking for tips and ideas when it comes to the wedding? We have discovered a lot of fantastic vintage companies that can help you make your day memorable for you and your future spouse. 
For example, we love some of the vintage wedding table decorations that are available from The Wedding of My Dreams. There are glass flower bowls that would make great centrepieces on the tables, as well as there being little gifts that guests can take home. This includes personalised jams, cute chocolates and vase cardholders. There are a lot of wedding table decorations that are unique and can make your party special.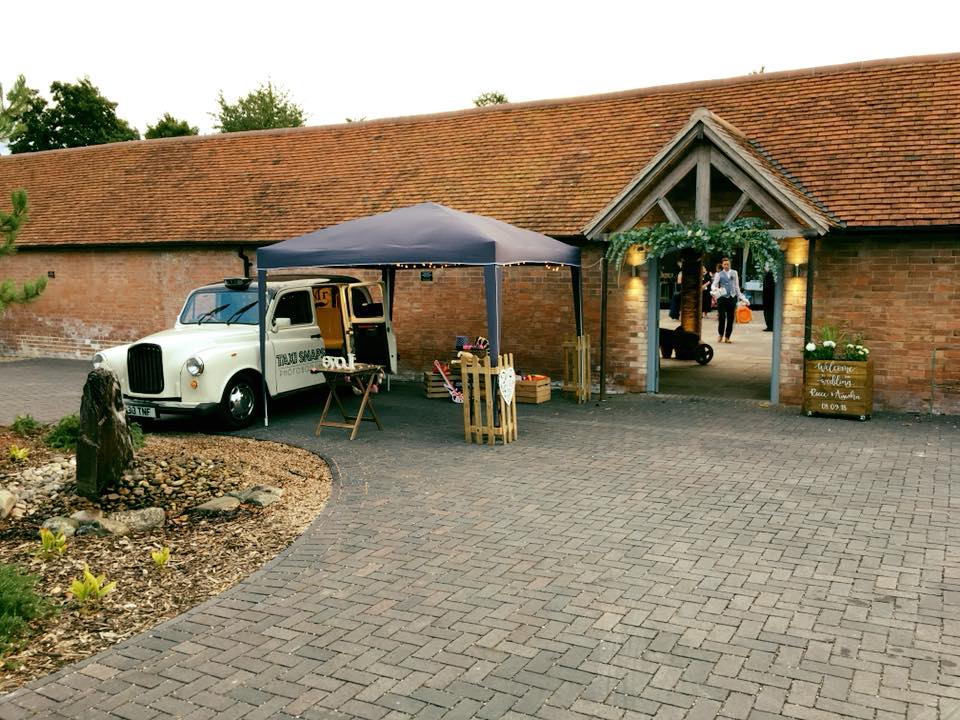 Transforming the grounds of your venue
To make the whole day vintage and classic, you can always check out Vintage Events. You can be assigned a planer and co-ordinator that can help you plan your wedding. For example, you can hire a vintage car to arrange at your wedding in style. This includes a classic Mercedes cabriolet, which is a timeless icon. Of course, it can be made extra special with a bottle of fizz and flowers from their country garden. We love the vintage props that are on offer too.
Another great company you can contact for your wedding is the Rustic Wedding Company. They are an award-winning business that can bring that rustic twist to any venue. They offer a range of helpful services to plan the big day and make sure that it is perfect. They can set up your wedding, including table numbers, centre pieces, chair decorations, table runners and welcome area decor. For example, the Rustic Romance theme looks amazing with the candles, foliage, rustic props and brass details. 
Fill in our quick online form and get a quote straight to your email!
Interested? Get a no-obligation free quote direct to your inbox
Get a Quote