The Best Farm and Barn Wedding Venues in the UK
20th May 2019
Over the years, couples have been moving away from traditional wedding venues. Everyone is looking for something different and that is going to make their big day extra special. This has included farm and barn weddings. This can be a fun way to create a rustic of country theme, perhaps that reflects your heritage or interests.
The good news is that there are some fantastic farm and barn wedding venues available in the UK. Let's take a look at them and you can see if they are right for your big day!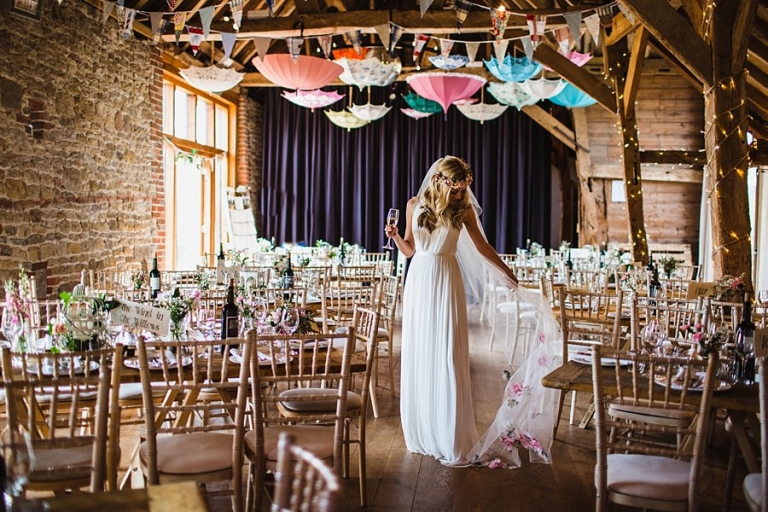 Grittenham Barn
What we love about this venue is that it is extensive and set in the beautiful countryside in West Sussex. The barn looks rustic since it is in an amazing grade two listed building. It has the traditional high ceilings that are perfect for your wedding and making feel spacious, with the classic beams. There are gardens surrounding the barn, as well as a beautiful lake and woodland. There is even an orchard here.
Website: www.grittenhambarn.com
Photo Credit: Amy B Photography

Park House Barn
Would you love your wedding to take place on a working farm and get back to your roots? Well, you should check out Park House Barn. This is a beautiful place to tie the knot and hire it all to yourself. This venue in found in the Lake District, so it is in the middle of the amazing Cumbrian countryside. It is a 16th century barn with wooden beams and you can even pick your own fruit on this farm. The outdoor setting would also be fantastic for garden games.
Website: www.parkhousefarms.co.uk
Photo Credit: Beecham Photography
Wasing Park
In Berkshire, you will find the beautiful Wasing Park. If you love the outdoors and are having a summer wedding, this is the perfect place to tie the knot. You can get married in the open air, with ceremonies often held under the Victorian Summerhouse. There are barns where you can hold the rest of your wedding, which are full of character and are going to make your day special for everyone.
Website: www.wasing-weddings.co.uk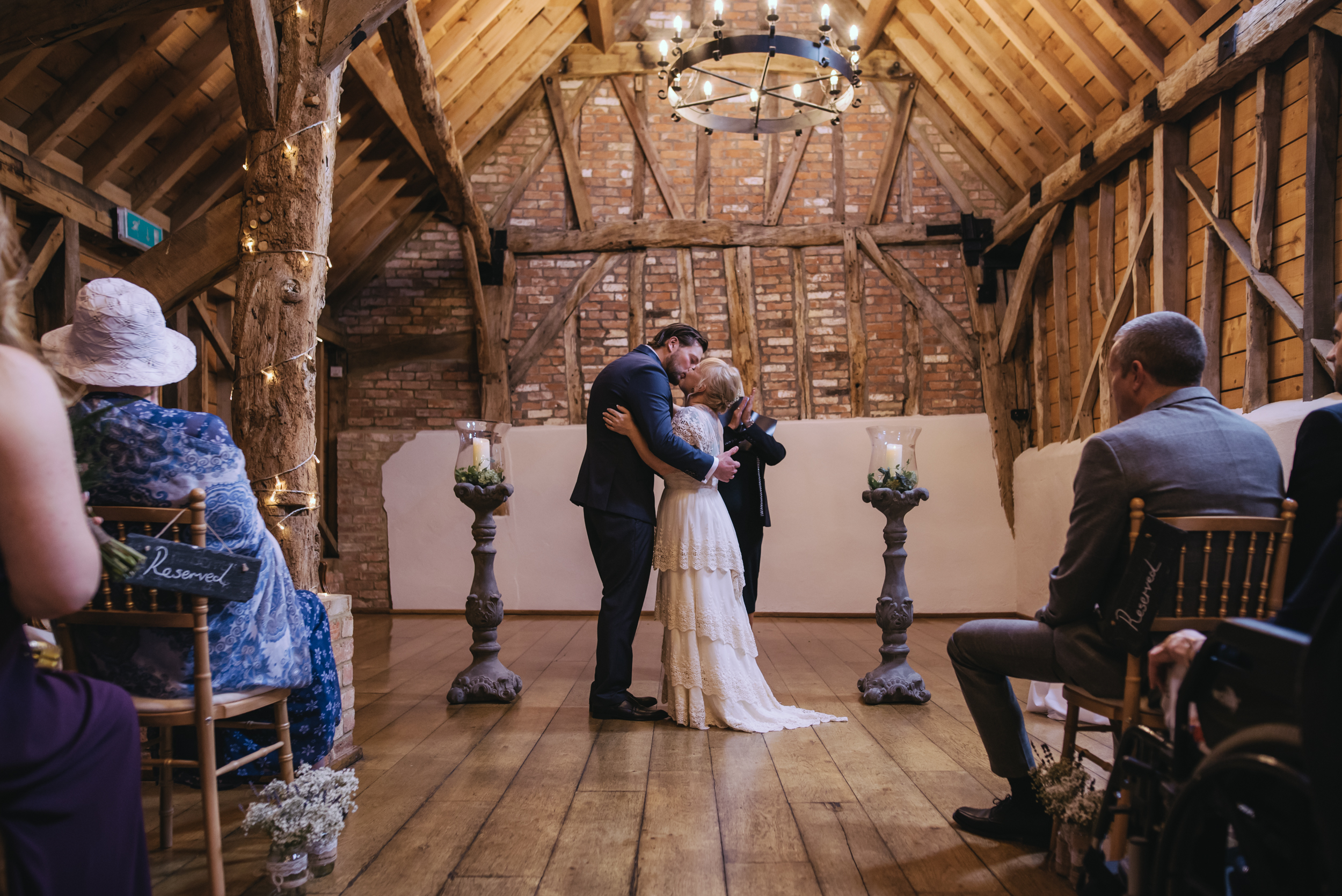 Bassmead Manor Barns
If you are searching for a unique wedding venue in Cambridgeshire, have a look at the Bassmead Manor Barns. This is a stunning setting for your wedding, with a rustic wooden barn. There is plenty of space for all of your guests but for it to still be an intimate wedding. We think the Love Letters will look great here, lighting up the venue in the evenings. What makes it even more special is that it is set in a medieval moat in the middle of the countryside.
Website: www.bassmeadmanorbarns-weddings.co.uk
Photo Credit: Megan Wilson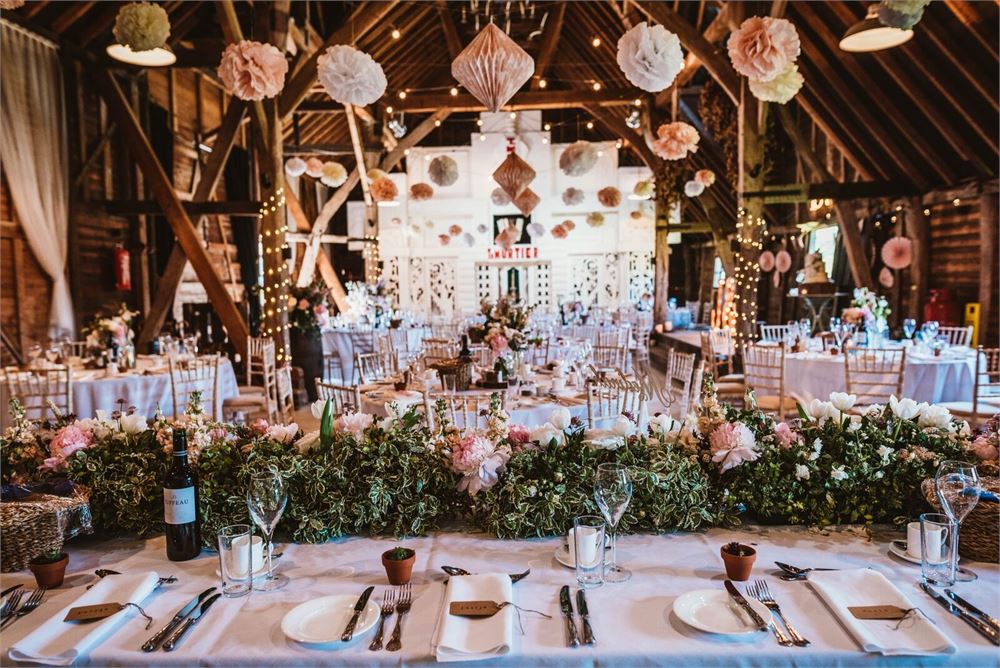 Preston Court
For a whimsical wedding, there is going to be nowhere better than Preston Court! This is located in Kent and it is one of the top 10 barn wedding venues in the world and it is not hard to see why. It is set on a private estate with a 17th century barnyard. Of course, the standout feature here is the amazing and vintage carousel.
Website: www.prestoncourt.co.uk
Photo Credit: Hitched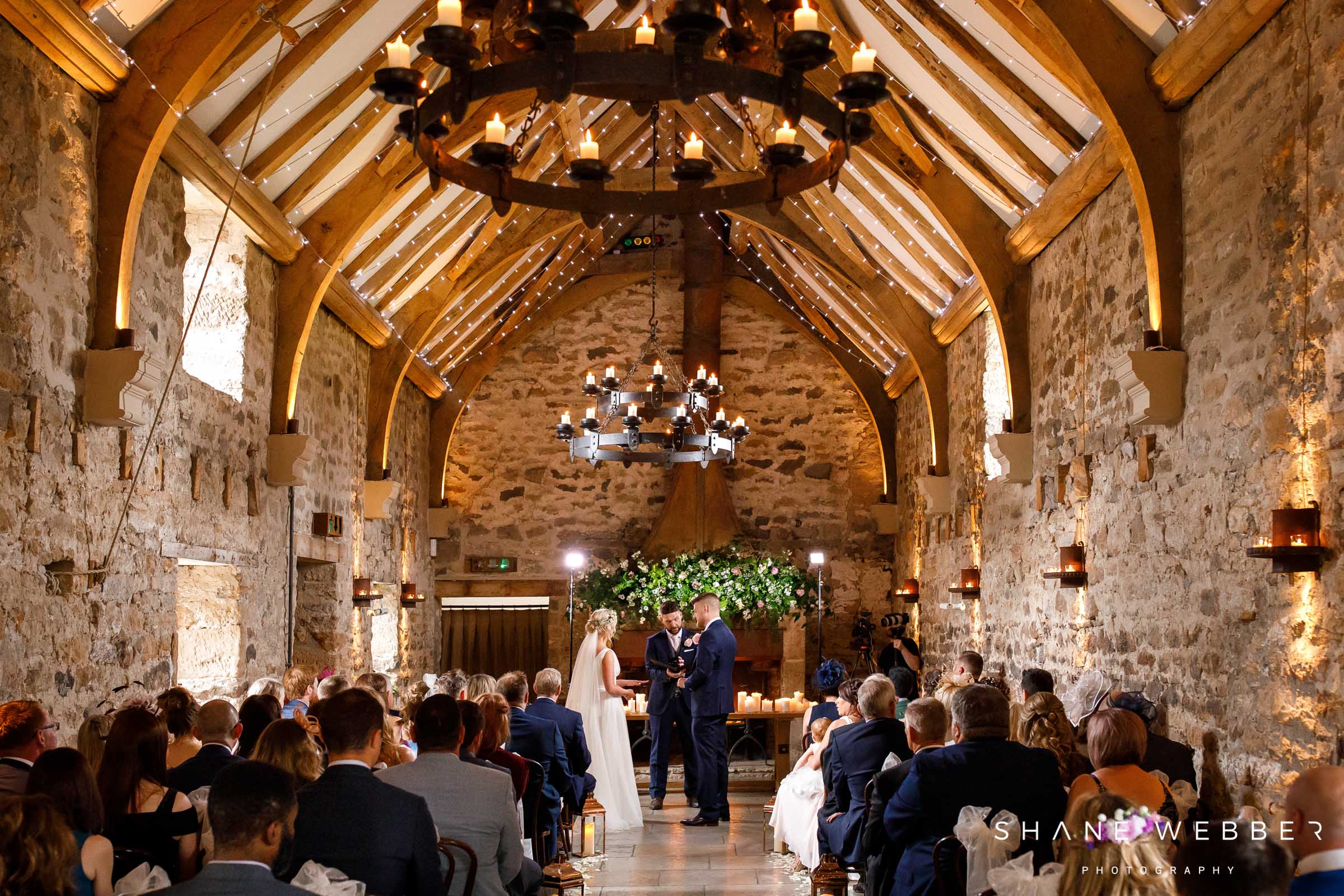 Healey Barn
If you are having a winter wedding, you may want to check out Healey Barn. It is located in Northumberland and the feature fireplace is sure to warm you up. It is an 18th century stone barn, with a lovely courtyard. The ceremony and dining areas are suitable for 144 people and there is accommodation nearby at Healey Hall for around 34 people. What a stunning wedding venue!
Website: www.crippsandco.com/healey-barn
Photo Credit: Shane Webber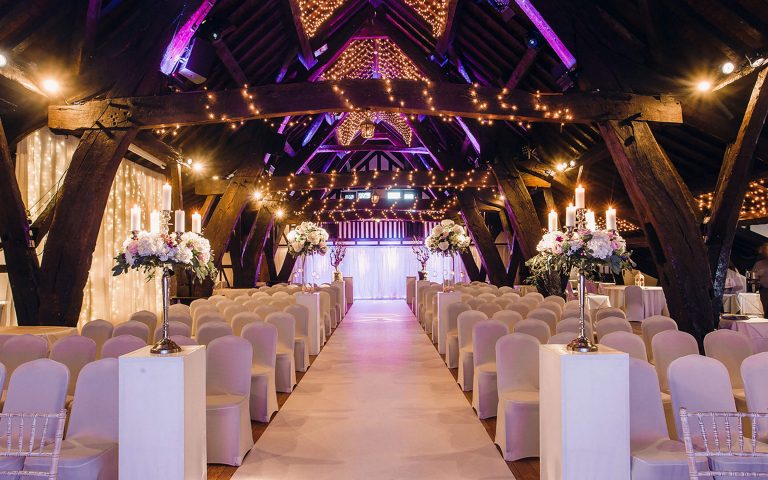 Rivington Hall Barn
What we love about this barn venue is the pretty fair lights to light up your special day. The barn been around since the Saxon era and it has been extended throughout the years. It is family run and offers a unique setting for your wedding. It has won the Great Northern Wedding Awards for three years in a row, and a firm favourite for wedding and event planners.
Website: www.rivingtonhallbarn.co.uk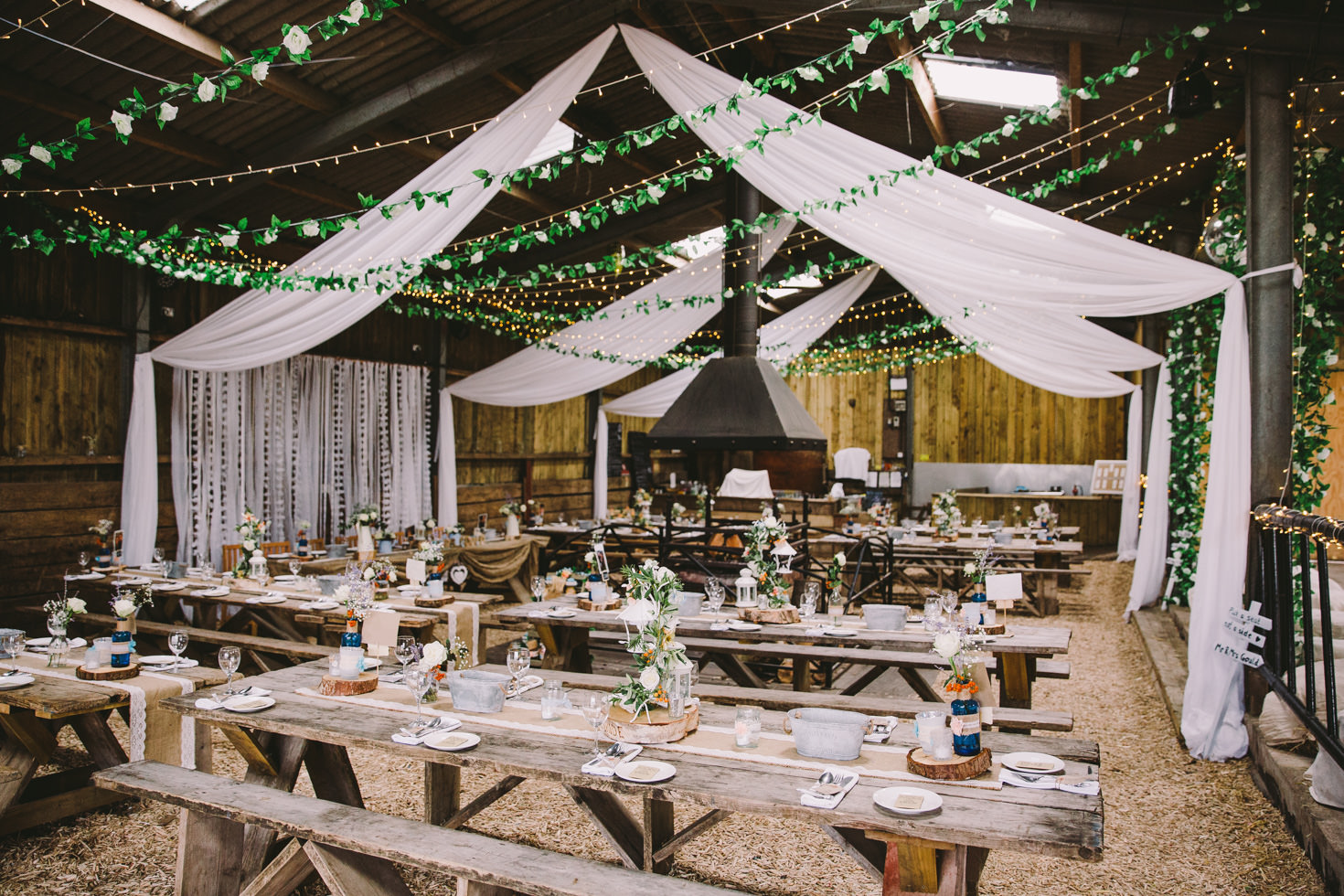 Stephney Hill Farm
Are you having a large wedding? You may want to take a look at Stepney Hill Farm.  This is a fantastic barn venue that holds up to 300 guests. It is rustic and boasts amazing views over the valley in Scarborough.  It has a warm and friendly atmosphere and you can make our barn special for your wedding.
Website: www.stepneyhillfarm.co.uk
Photo Credit: Ginger Snaps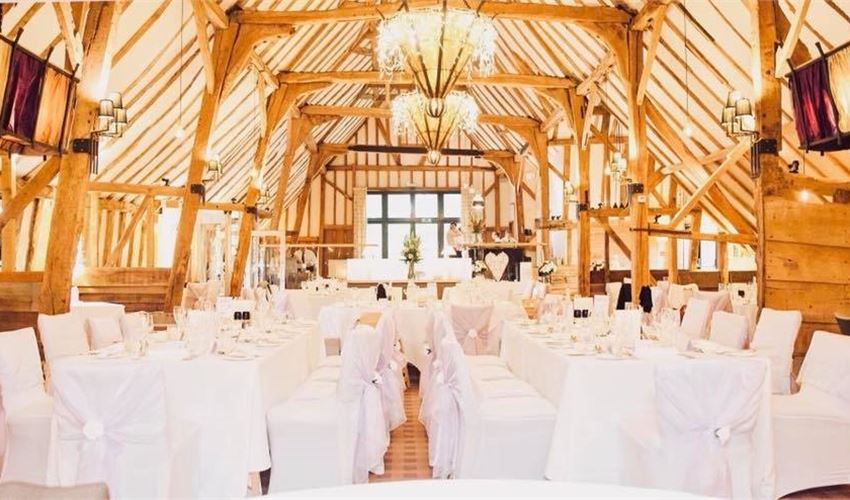 The Barn Brasserie
Located in Essex, the Barn Brasserie is a romantic setting for your wedding. Ceremonies have been held here for over 20 years and it is a place to create happy memories. The barn is from the 16th century and it is a Grade II listed timber building. In fact, it is one of the biggest thatched barns you can find in England. There is even award-winning cuisine on offer for your wedding too. It is the whole package!
Website: www.thebarnbrasserie.co.uk
Photo Credit: Hitched
Make the most of the beautiful scenery at your barn or farm wedding venue
We hope this list has helped you in your venue-choosing journey, and don't forget to also read out blog on the best small wedding venues in the UK. Remember, barn and farm venues mean the outside space is beautiful, so make sure your guests take in the outdoors and book our Taxi Photo Booth.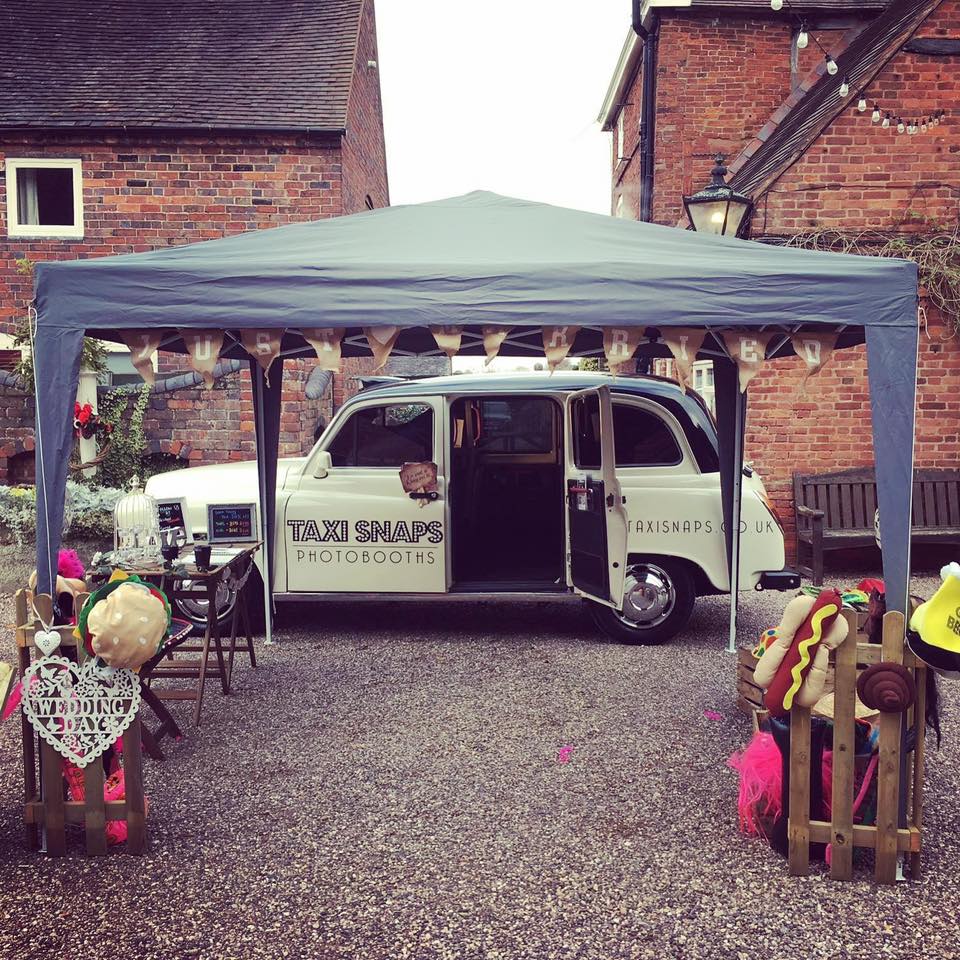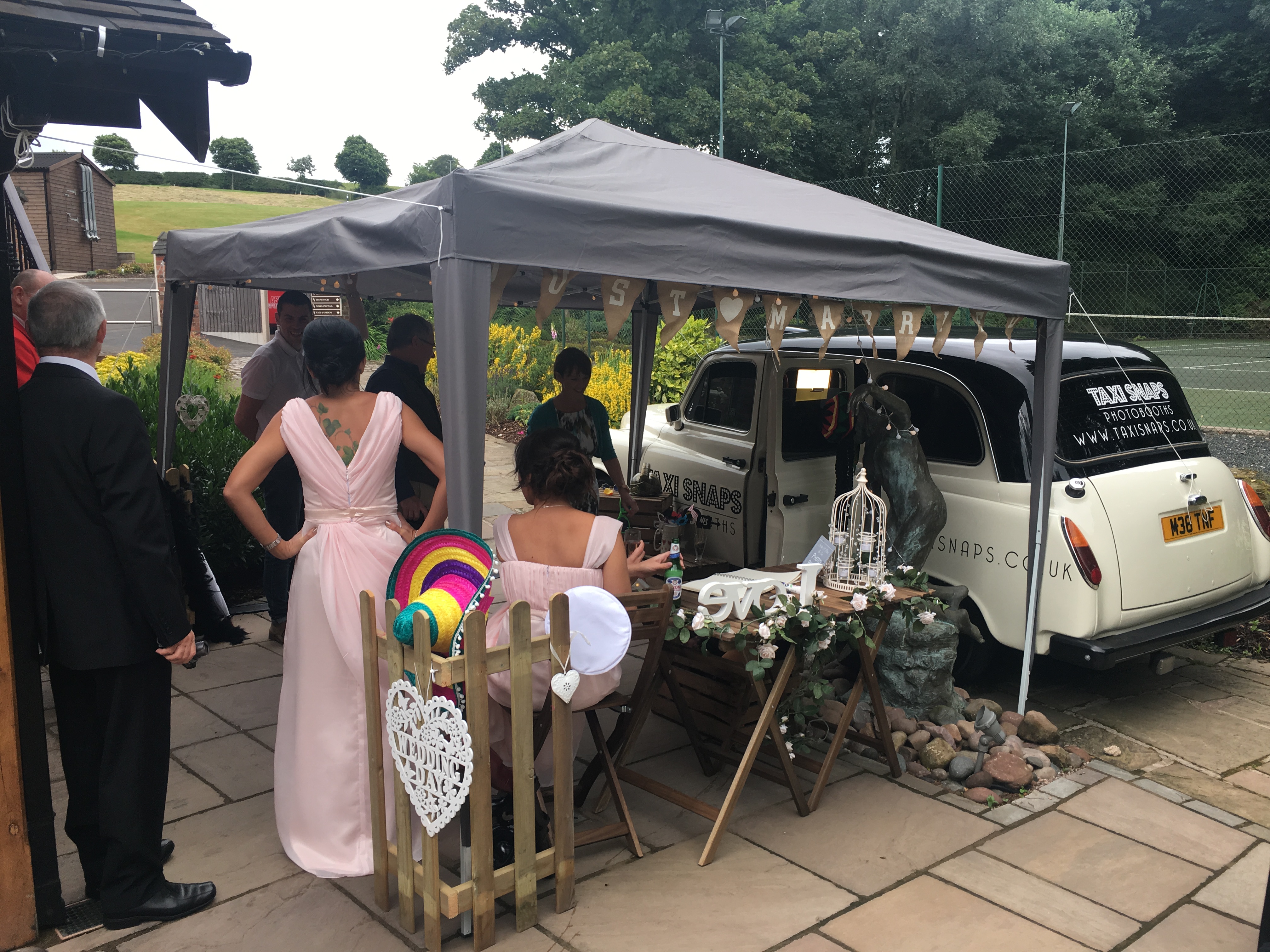 Fill in our quick online form and get a quote straight to your email!
Interested? Get a no-obligation free quote direct to your inbox
Get a Quote