Best Videographers in the UK
21st June 2019
Are you looking for a videographer for your wedding? Everyone wants to capture the special moments from their wedding. Hiring a videographer can be a fantastic way to do this, as they can record the magic as it happens.
Of course, there are a lot of videographers in the UK. We have spent some time finding the best ones that have a lot of experience and fresh, new ideas that are exciting for your wedding day. Let's check them out.
Reel Weddings
If you have been looking into wedding videographers, you have perhaps come across Reel Weddings before. They have won many awards and they are internationally acclaimed. They are based in Cheshire and are able to travel across the UK. Their aim is to capture your wedding as it really is, telling a story of love and brining emotion and excitement to film.
Website: https://www.reel-weddings.com/
Floating Castle Films
Would you love a cinematic wedding video to remember your special day forever? Perhaps you would like to hire Floating Castle Films. They can create full-length wedding videos with stunning quality and a personalised touch. They will not miss any part of your special day. They have the latest equipment in sound and motion. They are a London company and truly unique in their approach.
Website: https://floatingcastlefilms.com/
Tub of Jelly
If you want to have your wedding video fun and quirky, let us introduce Tub of Jelly. Just as the name suggests, this is a unique company that are exciting and fresh. They want to make your wedding standout and memorable. They like to get to know the bridge and groom to specialise the video, visiting weddings across the UK.
Website: https://tubofjelly.co.uk/
https://www.instagram.com/p/BevBlTznbZs/?utm_source=ig_web_copy_link
Insta Wedding
Are you a fan of how different Instagram can make your photos and videos? Well, perhaps it is time to give Insta Wedding a call. The team here can also make your wedding special, developing a film that is creative and fresh. Every couple is treated differently and you can break away from tradition.
Website: http://www.insta-wedding.co/
Carbyne Media
Would you love to capture the special moments of your website but also making it natural? You can contact Carbyne Media. They like to keep it classy and shoot your big day but in its relaxed, natural form. They also make sure that they do not interfere with your wedding day. They remain discrete and capture good moments.
Website: http://carbynemedia.com/weddingvideography/
Lockhart Wedding Films
If you are looking for a videographer, you probably want one that is discreet. This is exactly what you get with Lockhart Wedding Films. They can capture the precious moments of your special day without intruding. They are based in London and aim to create an authentic video of your wedding.
Website: https://www.lockhartweddingfilms.co.uk/
Toast of Leeds
With over 30 years of experience, your wedding video can be in save hands with the Toast of Leeds. She has covered lots of different weddings, bringing out their style and emotions on film. You can remember your big day forever and relive it all over again with this company.
Website: https://toastofleeds.co.uk/
Shutterbox Films
If you are looking for a cinematic wedding video, you can contact Shutterbox Films. This is run by Lee and Dawn, who love their work and making special days memorable forever. But they will not get in the way of your big day – you will not even know they are there. They take a personal approach, mixing classic and modern filming styles.
Website: http://www.shutterboxfilms.co.uk/
https://www.instagram.com/p/BwuM-MHBPNZ/?utm_source=ig_web_copy_link
Absolute Media Weddings
Absolute Media Weddings operate in the North East of England's and can capture your wedding preparation and special day. They create classic wedding videos in a professional manner, capturing natural moments. You can relive your wedding in true style, with your video sharing the love.
Website: https://www.absolutemedianortheast.co.uk/
DanDan Films
DanDan Films are a team of videographers based in Newport, South Wales. They can capture your entire wedding day, filming up around 10 to 12 hours. The two videographers will shoot every angle for a documentary style wedding video. You will be happy you had your wedding day recorded in years to come.
Website: https://www.dandanfilms.com/
Louise Shrigley Wedding Films
If you are looking for full day coverage, you can hire Louise Shrigley Wedding Films. This company is based in Hertfordshire, offering bespoke wedding videos. They cover all faiths and civil ceremonies, with the aim of sharing the love and celebration felt at every wedding.
Website: https://www.louiseshrigley.co.uk/
Bright and Beautiful Films
Bright and Beautiful Films can capture the small details from your wedding. They take natural shots with modern twists that make the day beautiful to look back on. They aim to capture the atmosphere and essence of the wedding. You can enjoy watching your big day over and over again whenever you like.
Website: https://www.brightandbeautifulfilms.com/
Ground Films
You want your wedding video to tell the story of your special day for years to come. This is what Ground Films aims to achieve. They can create your wedding video so that you can treasure it forever. They make 15 to 20 minute videos, capturing your entire day. This includes the ceremony, speeches and messages from guests.
Website: https://www.groundfilms.com/
Save the Date Wedding Videography
Save the Date Wedding Videography are discreet on your big day. You will feel comfortable and still enjoy your special moment. They will handpick the best snapshots of the day for your footage. Jon is an award-winning filmmaker to hire for your wedding – you are on good hands.
Website: https://www.savethedateweddingvideography.co.uk/
Paul Harris Wedding Films
Paul Harris Wedding Films makes your wedding special for years to come. This company shoots in documentary style, promoting soft colours. You can capture the romance, fun and intimacy of your wedding. Paul Harris Wedding Films uses professional cameras and you will not even know the videographer is there. This is the best way to have the most magical wedding but still have the footage afterwards.
Website: http://www.phweddingfilms.com/
ALS Videography
ALS Videography are very creative, with a cinematic style. They can capture the real moments, making you feel relaxed and at ease on your big day. This includes shooting the vows and speeches, some of the most special parts of the big day. You can share this with friends and family who could not make it to the wedding. You can also look back on it fondly for many years.
Website: https://www.alsvideography.uk/
Julian Voigt Wedding Films
Every wedding is unique and Julian Voigt Wedding Films aims to capture the magic and special moments from every one. You can share your story with everyone, enjoying your wedding for years to come. The same person shoots and edits the film, so there is a continuity and theme running throughout the video. Every wedding will have two cameras to capture every detail.
Website: http://www.julianvoigtweddingfilms.co.uk/
If It Moves
If It Moves has the best HD equipment to capture your wedding day. They can create full versions and short videos of your special day. You can choose the best way to relive the magic with top videographers on your side.
Website: http://ifitmoves.tv/
Shoot It Yourself
Would you love to shoot your wedding video yourself (well,  your friends and family!) Well, now there is the opportunity to do this. The company is called Shoot It Yourself and you can create lasting memories from your wedding day. You will be given a kit to film the wedding and then the company will do all of the editings for you. A courier will pick up your footage and talented editors will take care of the rest.
Website: https://www.shoot-it-yourself.co.uk/
https://www.instagram.com/p/Bui8jBTBS7a/?utm_source=ig_web_copy_link
Now book the perfect accompaniment to your wedding video!
Book our taxi or magic mirror photo booth!
If you like the idea of shooting your own wedding videos, perhaps you would be interested in taking your own photos and videos in the Taxi photo booth. This is a quirky and authentic taxi from the streets of London. It has been converted into a photo booth and it looks perfect at weddings. You can climb into the back seat and take advantage of the advanced camera equipment on your special day. It is a lot of fun for you and your guests, as well as giving you the chance to create memories. You can shoot videos and take photos – the choice is yours.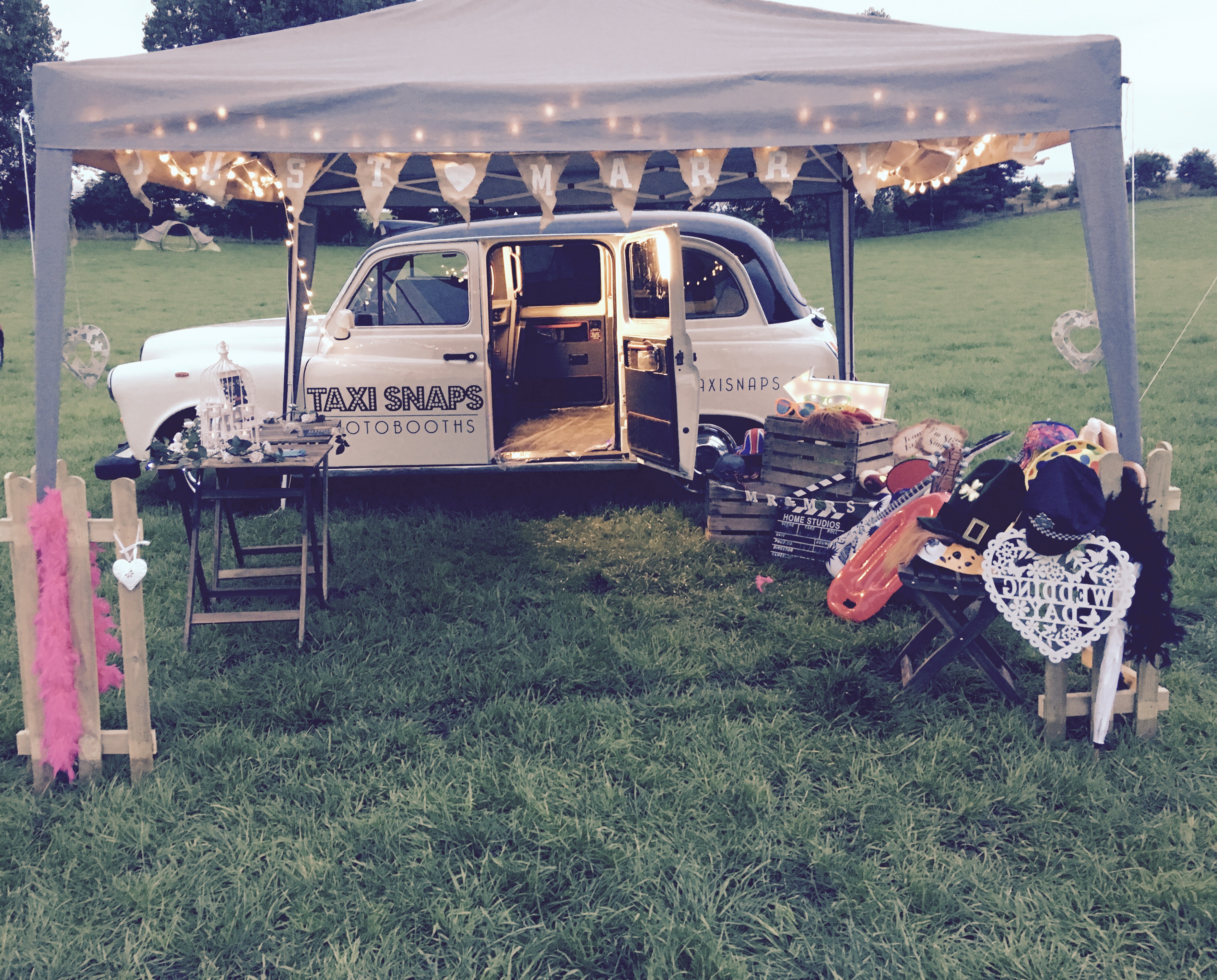 Another fantastic option is a Magic Mirror. You may think that this is just an ordinary mirror. But it is far from that. Instead, you can take selfies with guests from your wedding and avoid having to hire professional photographers. The photos will be available straight away for everyone to take home with them. You do not have to wait for them to be developed and delivered to you. Sounds great, right?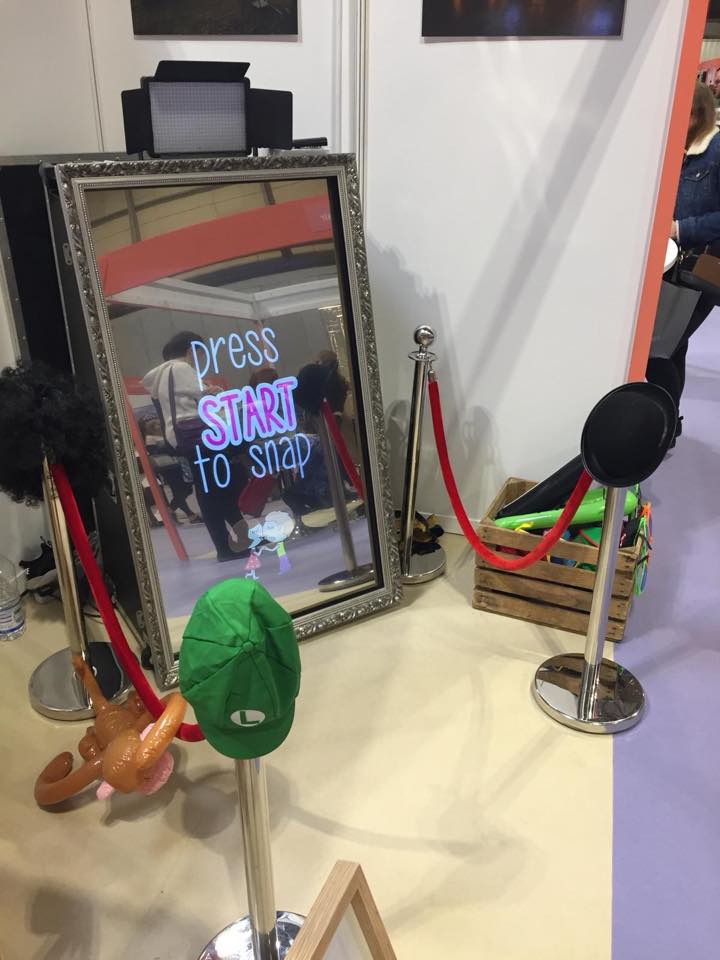 Fill in our quick online form and get a quote straight to your email!
Interested? Get a no-obligation free quote direct to your inbox
Get a Quote