How to Use Lighting to Create the Perfect Wedding Ambience
4th September 2019
Every detail of your wedding is planned meticulously. From the first dance and photography to evening drinks and lighting, the bride has dreamed about this moment since they were young; it has to be perfect! 
Today, we are going to talk about lighting. You want to create a fantastic atmosphere to enjoy on the big day. Lighting is one of the best ways to do this for the bride, groom and other guests. It can make a room look bigger, warmer or even more contemporary. So, let's dive in and see how you create the perfect wedding ambience.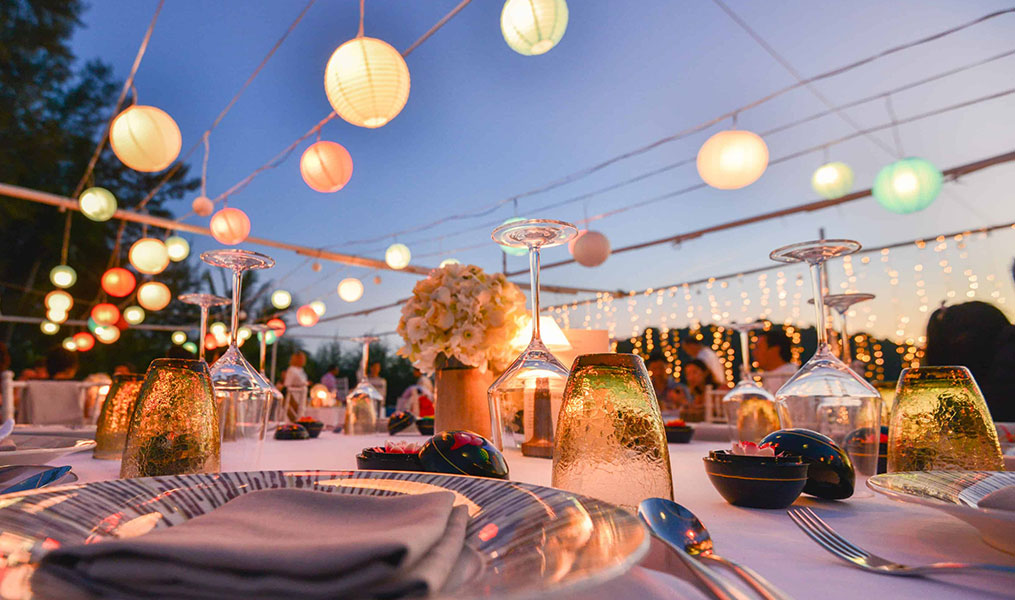 Consider the venue
First of all, consider your venue. There may be rules about what is allowed at your wedding or evening reception. It is always worth investigating this before you have your heart set on particular lighting.
For example, some places may not be keen on allowing real candles to be light on the premises. But you do not have to give up your dream. Instead, you can opt for battery-operated LED candles. They are a fantastic alternative to candles with an open flame. There is no danger and they still look great! For a magical tone, why not try some gentle lighting?
Fairy lights and a glowing light in several directions can create the charming look you are going for. Do not underestimate how romantic they can make your venue look.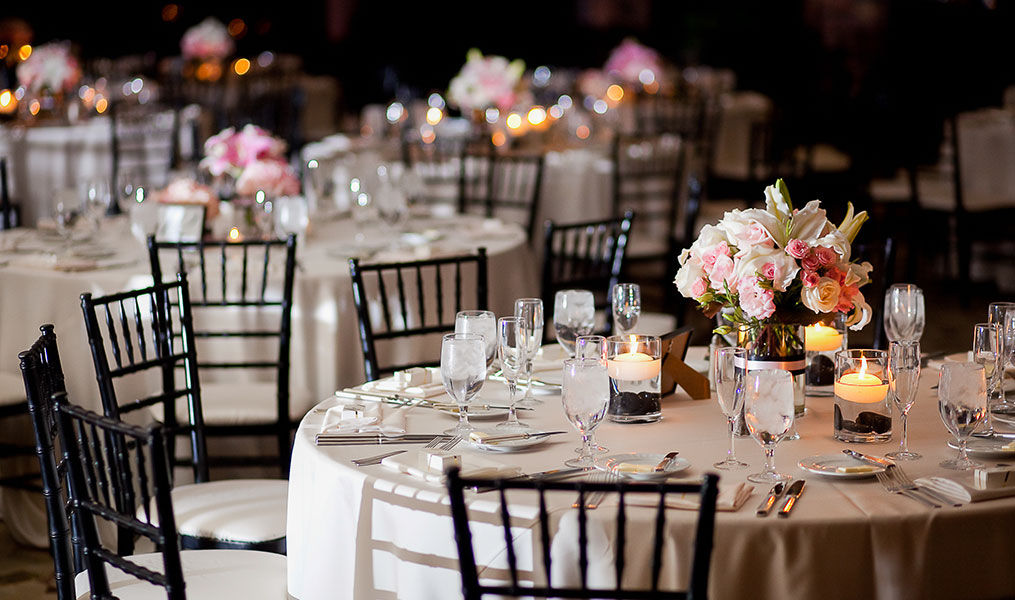 Scope it out first!
Do not forget to visit your venue to see how the lighting is before the big day. Natural light can make all the difference and it can make a space look and feel different. Visiting your venue will let you know if extra lighting is necessary. For example, if you are having an outdoor day wedding, lighting is not going to be a priority for you. But if you are having an evening reception in a large space, extra lighting may be necessary to create the theme you love.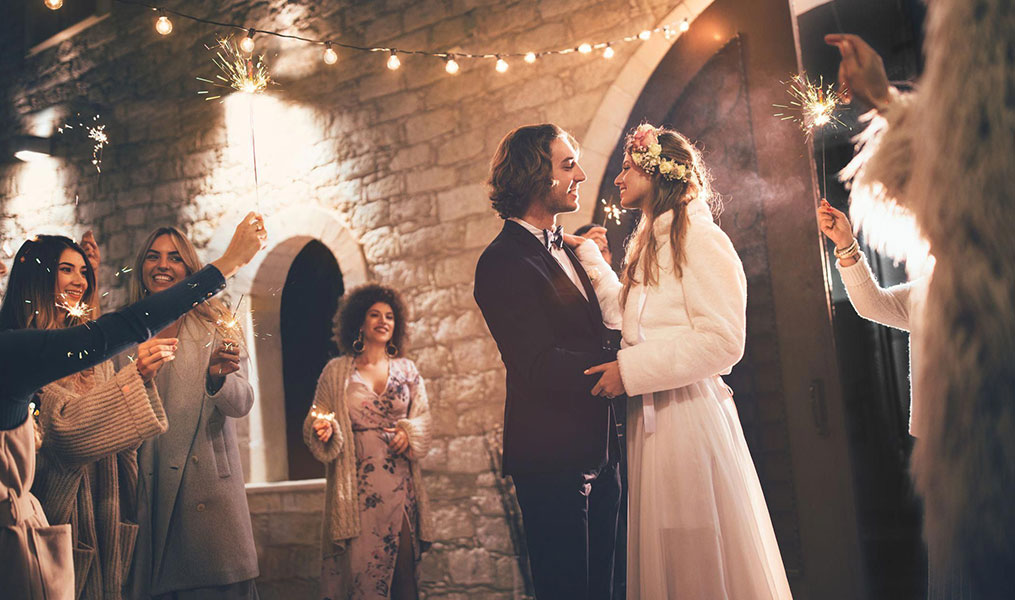 Lighting on a budget
There are lots of creative ways you can light up the venue on this special occasion. You do not have to have a huge budget either; you just have to think outside the box. Mood lighting is something to consider. There is a reason this has become popular; it can literally transform everybody's mood instantly. It can make your wedding memorable for years to come with the wow factor.
If you want to create a warm atmosphere, think about orange and deep yellow colours. For relaxation, calmness and welcoming guests, you can choose pink shades to illuminate your venue.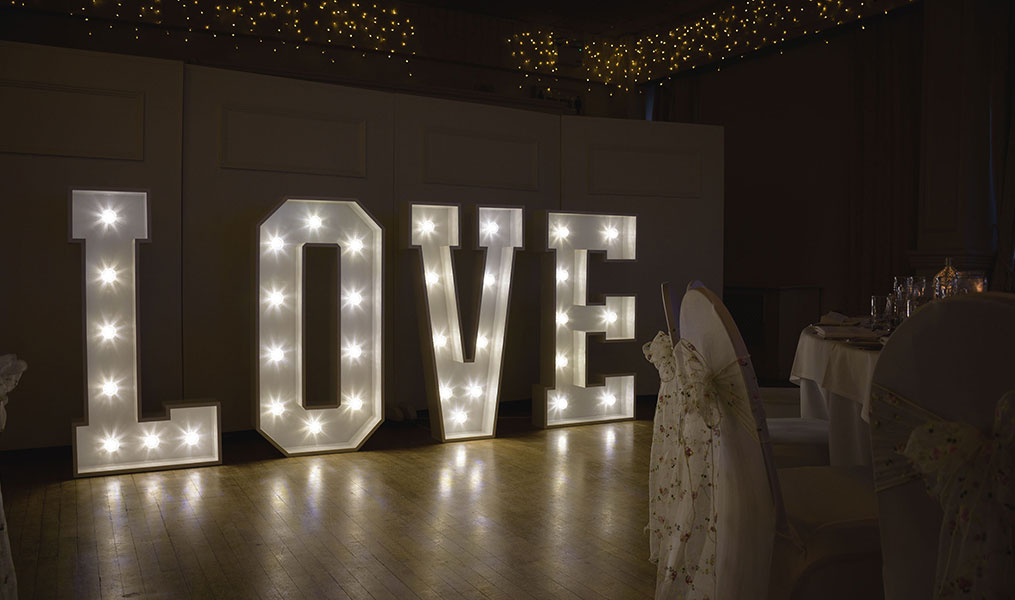 Love Letters, of course!
Another way to add décor and lighting to your venue on your wedding day is with Love Letters. This is a unique way to illuminate the room and make your wedding one you cannot forget. The giant love letters can be placed anywhere and spell out the word 'love', bringing fun and cool ambiance to your big day. They stand at four feet high so they are great for decoration and will stand out at any venue, whether it is for the wedding or evening party. The LED lights are bright and they can be used inside or outside.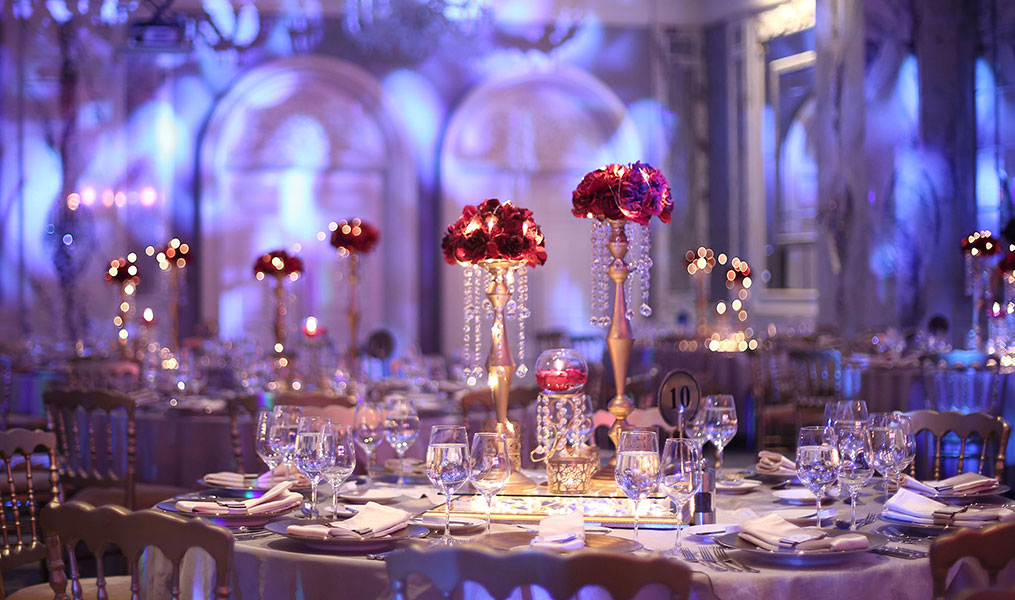 Light up, Light up!
Other popular lighting choices for weddings include uplighting. This is perfect for historic buildings since it can capture your attention and pinpoint architectural details. You can also choose the colour it reflects. If your wedding is outside, why not try out lanterns on the tables? This could be a cool accessory that creates a lovely ambience outdoors in the evenings. For some DIY at your wedding, you can try out votive candles in mason jars. This looks quirky and is easy to do yourself. It can create a warm glow at the table for your guests to enjoy.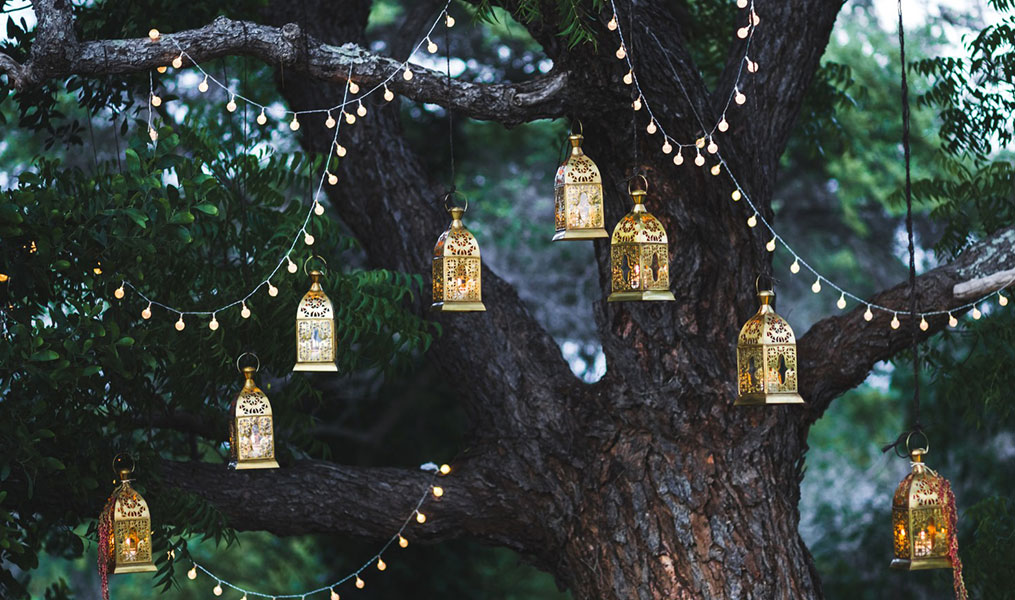 Feeling Festoon
Festoon lights are also in. They create fantastic globes of light that are going to illuminate your venue whether it is inside or outside. Festoon lights can also look great with contemporary or traditional themes. For example, everyone loves a barn wedding right now and they would look good against rustic beams. If you place them around the perimeter of your venue, it can make it inviting. You can also use them to create focal points if you have decorations you want to concentrate on.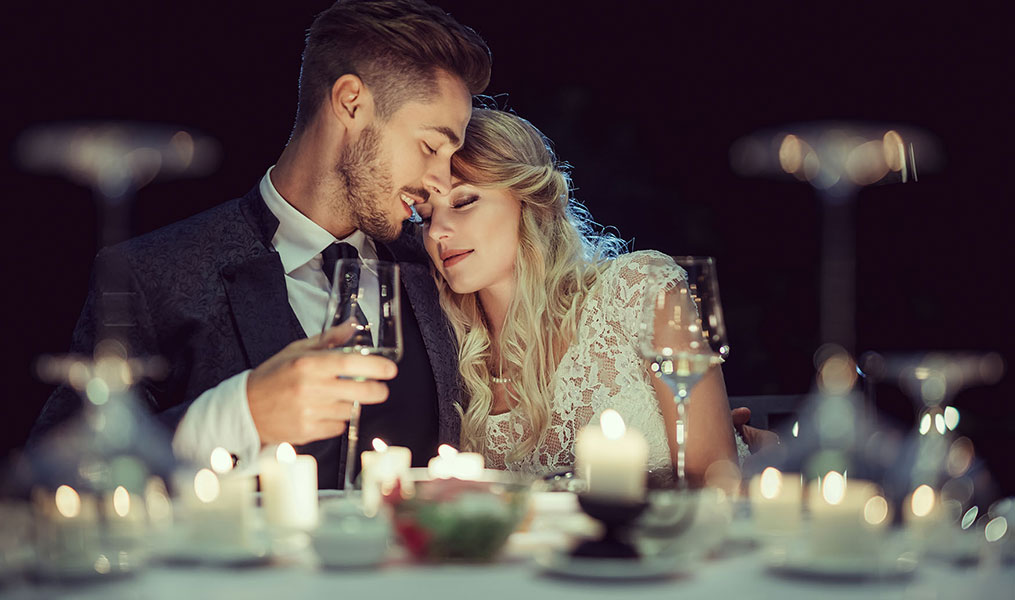 Feel Inspired?
Have you gained any ideas or inspiration for your wedding day? Do not forget that it is your special day and you want it to be memorable. Lighting is an amazing way to make somewhere look magical, romantic and inviting for guests. Whether it is by candlelight, with Love Letters or flaunting uplighting, you can choose the one that is special for you. You can get your hands on Love Letters at Taxisnaps today. We offer fast delivery and take care of all the setup so you do not have to stress on your big day!
Don't forget to book your Love lights at Taxi Snaps
Interested? Get a no-obligation free quote direct to your inbox
Get a Quote