More Than Just Our Taxi Photobooth – See What We Have Available to Book in 2019
24th January 2019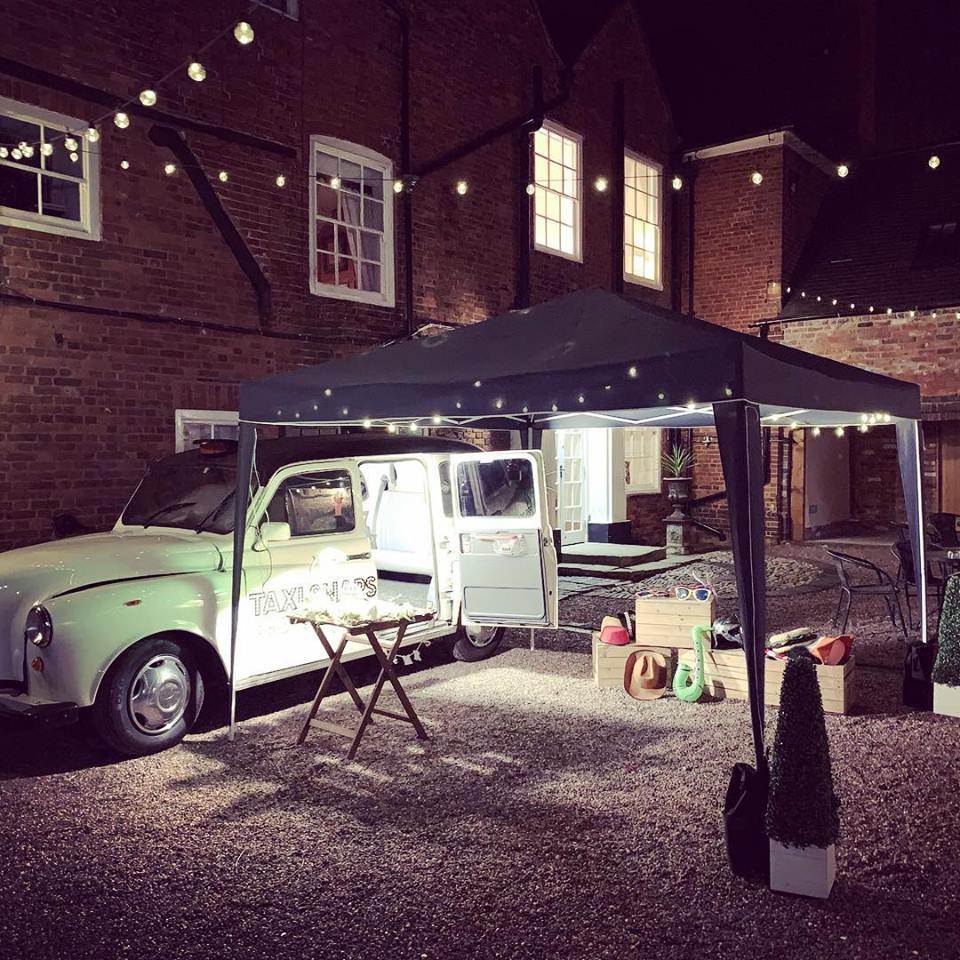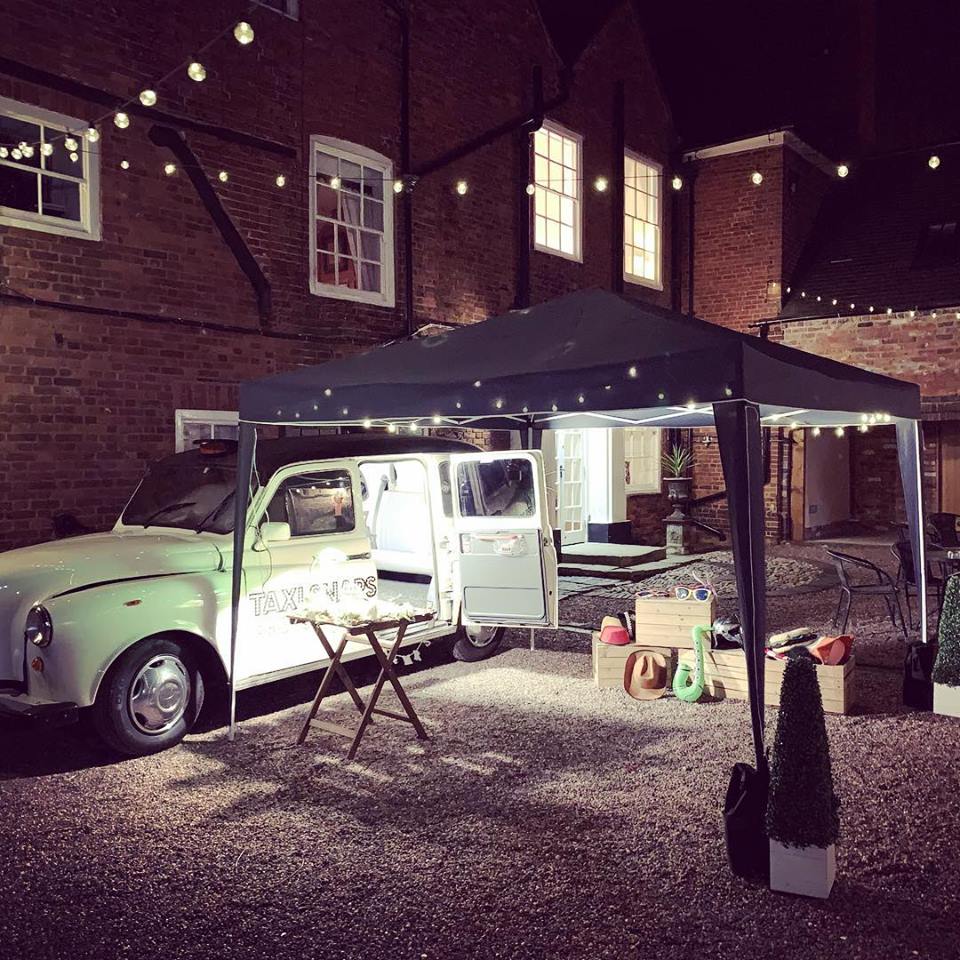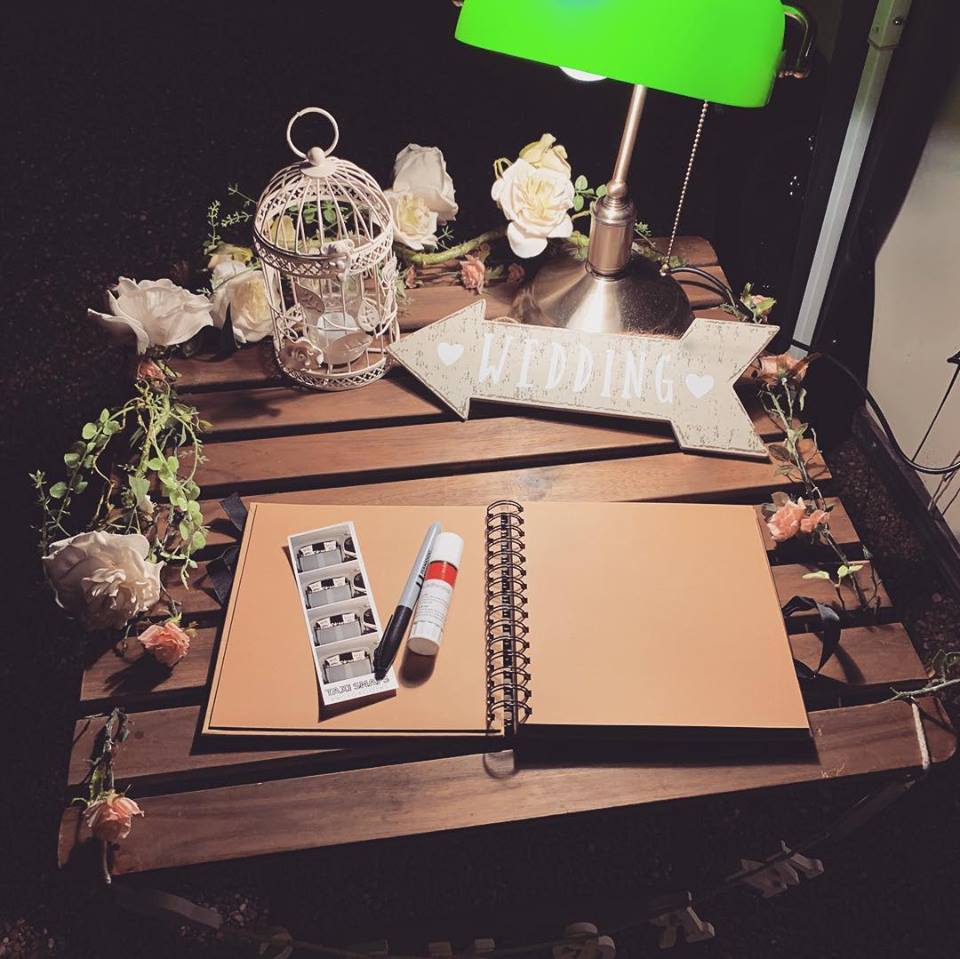 Of course, Taxi Snaps is famous for offering the Taxi Snap Photobooth. But, we are not just a one trick pony. In fact, we have a host of other fantastic services and booths that you can choose from today. Each one is capable of making any event or party special, you just have to check them out and see what one you love the best!
Let's have a look at some of the services and booths we have that are available for you to enjoy in 2019.

Giant Garden Games
Are you hosting a party or event that is outdoors in the summer? Well, we have the perfect entertainment solution for your guests; giant garden games! It doesn't matter whether you are having a wedding or a birthday party, there is nothing everyone loves more than an exciting and competitive game. Plus, they are designed to be giant for even more fun! We have a fantastic choice of giant garden games you can choose from. This includes Giant Connect 4, which is a classic game that everyone adores. In addition, to make the most of the sunshine, your guests can enjoy Croquet. This is perfect for all ages. To get everyone laughing, there is also Giant Jenga. Who will be the one to knock down the tower?

The Indoor Photo Booth
If there is one thing that guests love to do special events that is take a photo! So, why not check out the indoor photo booth that you can add to your venue? You can let your guests step into the photo booth and pose with their friends and family all day long. This provides endless hours of entertainment and the best part is that guests can take home their favourite prints after the event. This will make sure everyone remembers the day.
What's more, the indoor photo booth comes with an amazing box of props to guarantee even more fun. You will find hilarious glasses, hats and masks that you can wear and that will make it an event to remember. When you hire the indoor photo booth for your venue, we will deal with all of the setup so that you don't have to. You can focus on your fun event and we will make sure it is all set up in time for the start.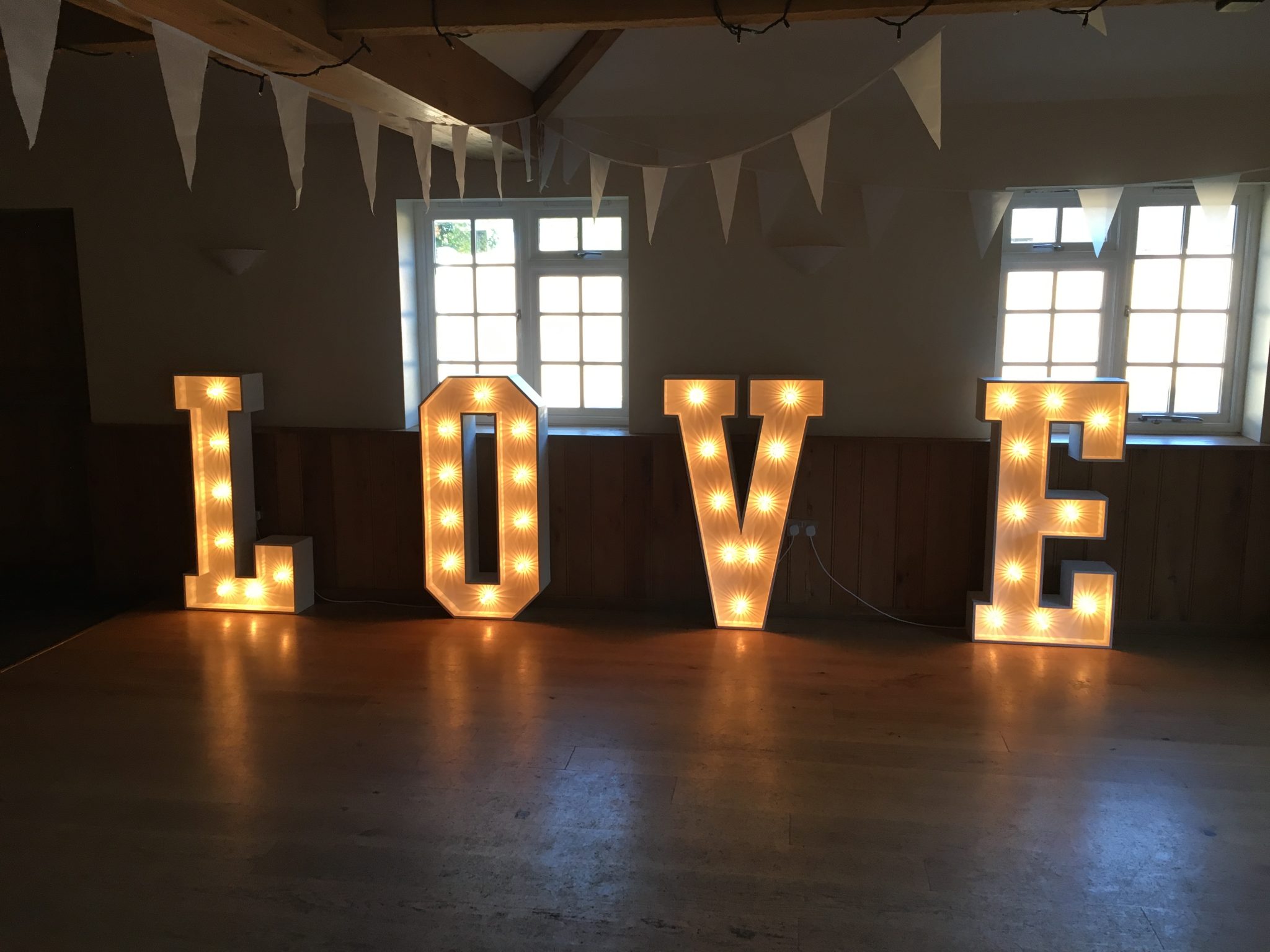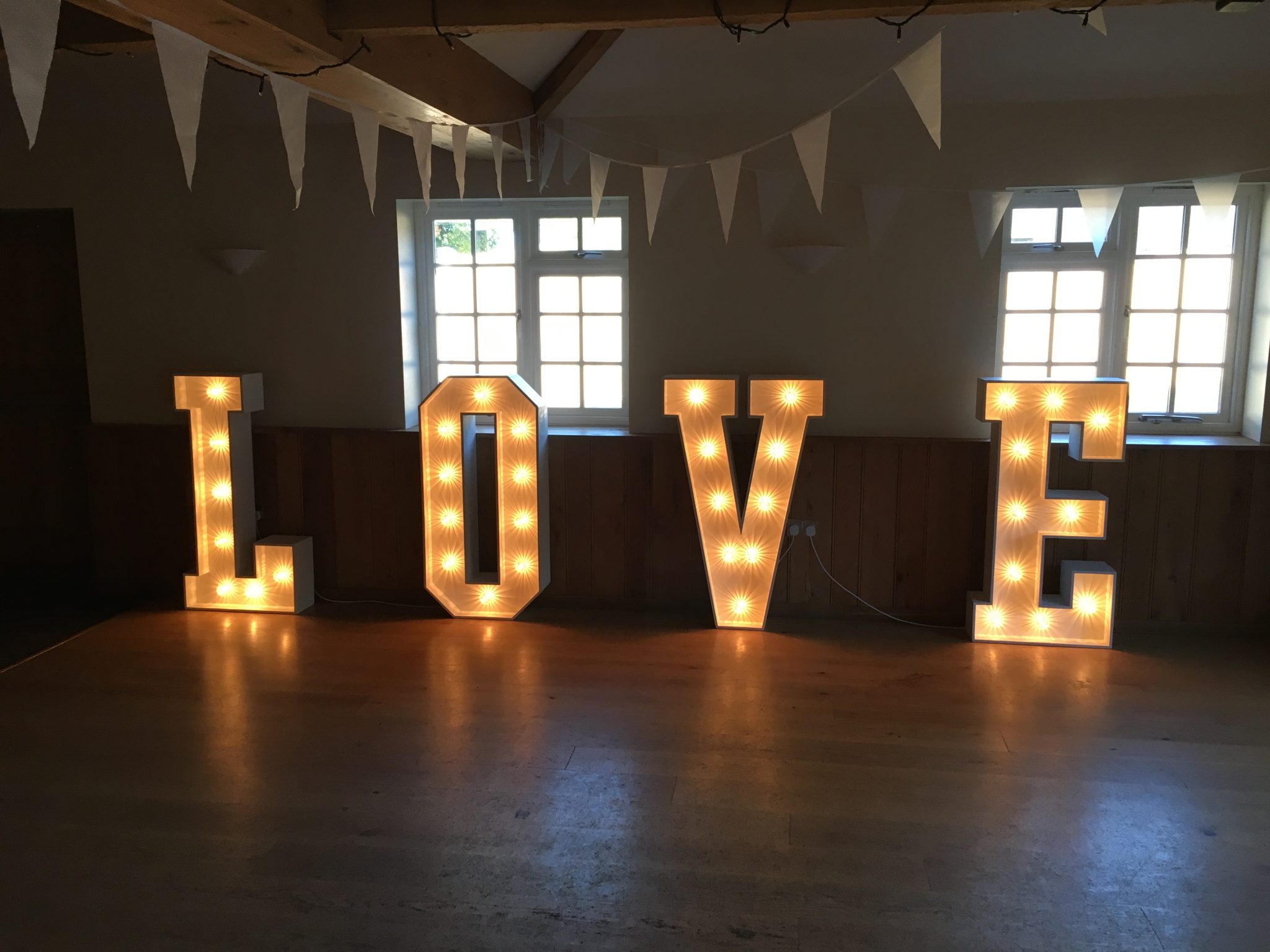 Love Letters
Do you want to light up your event? Now you can with the illuminating and eye-catching Love Letters. This is a fantastic decoration to add to your party or wedding and it is going to stand out no matter where it is. Each love letter is big and sturdy, as well as freestanding, which means you can position them anywhere. Simply switch them on and watch them dazzle. They make a great backdrop for a selfie and can be used indoors and outdoors. Plus, they will match any décor that you already have arranged since they are white and have a warm glow.

Hashtag Printer
Another option you have for your guests is the awesome Hashtag Printer. This is going to let  everyone print out their selfies and take it home with them at the end of the event. This is definitely the cool way to remember the party! Plus, it is easy for guests to enjoy it. All they have to do is take their selfies and upload them to social media and use the selected hashtag. Then, they can go over to the Hashtag Printer Station and find their photo. Simply select the selfie and the high-tech printer will instantly print out the image and guests can take it home with them.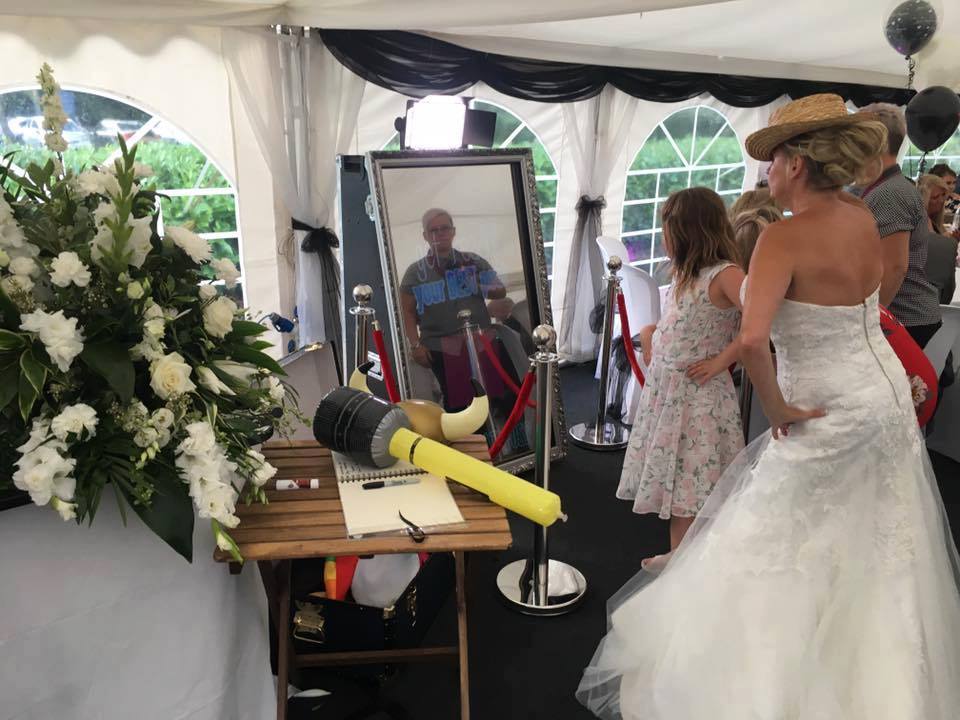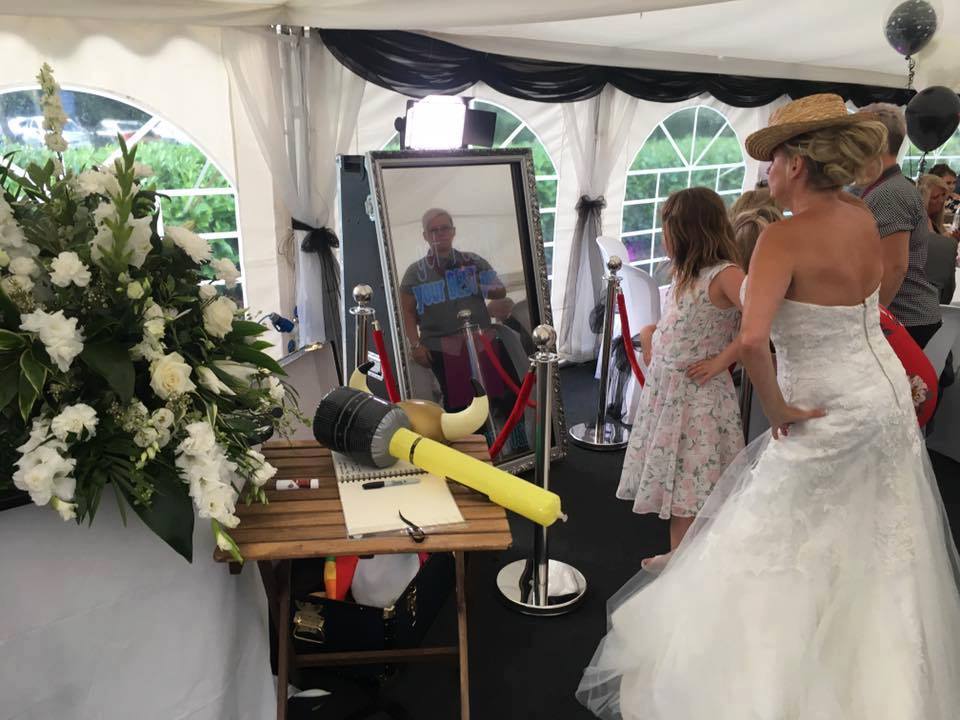 Magic Mirror
Do you want to have some fun entertainment at your party or event that everyone will remember? Then you have got to check out the Magic Mirror! This is an amazing magic selfie mirror where guests can pose with their friends and family, as well as be entertained by the speaking mirror. This is a lot of fun for all ages and you never know what reaction you will get. Will you get a compliment or will you crack the glass?
The Magic Mirror is an exciting alternative to a standard photo booth. It can be the unique accessory you need to make your party or event special. It is easy for guests to enjoy and it has a high-tech printer that will let you print out your favourite images. We also love it because it blends in with any décor and it is also compact for placing anywhere in your venue. Of course, we will ensure that your Magic Mirror is all ready for the big day. We include fast delivery and setup the Magic Mirror for you so that guests can enjoy it straight away.
Interested? Get a no-obligation free quote direct to your inbox
Get a Quote