Wedding flower trends 2020
15th December 2019
Unique, on-trend flower bouquets
Flowers are a must at any wedding. No matter what time of the year or what the theme of your wedding is, you'll be looking for the perfect flower bouquets.
While the last few years have seen traditional bouquets chosen for weddings,  2020 looks set to break this format. Instead, vibrant colours are on-trend and ready to take over weddings across the country.
So, if you are planning your special day, you will need to be ready to move out of your comfort zone! Here are some of the unique and on-trend flower bouquets that can give you inspiration for your big day.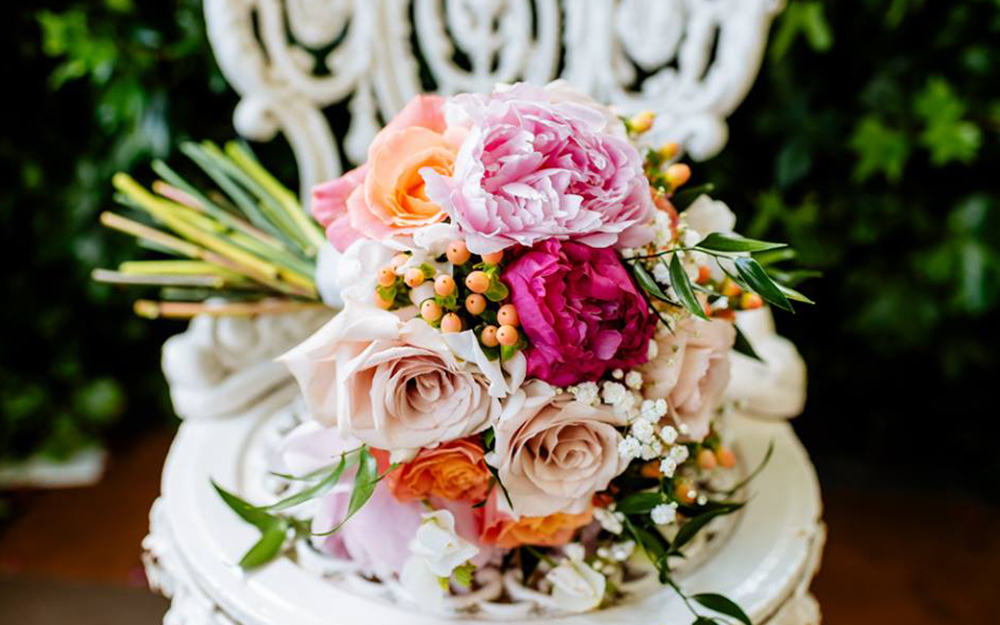 Image credit: www.inbloomflowers.co.uk
Bold and Rich Colours
So, we mentioned that more couples are opting for bold and bright colours. This is definitely one of the biggest trends we are seeing that is looking to continue into next year. In particular, these are flowers like orchids that immediately catch your eye and grab your attention.
Of course, there are several colours that you can choose from depending on your theme. Pink orchids are popular, as well as purple, red and white.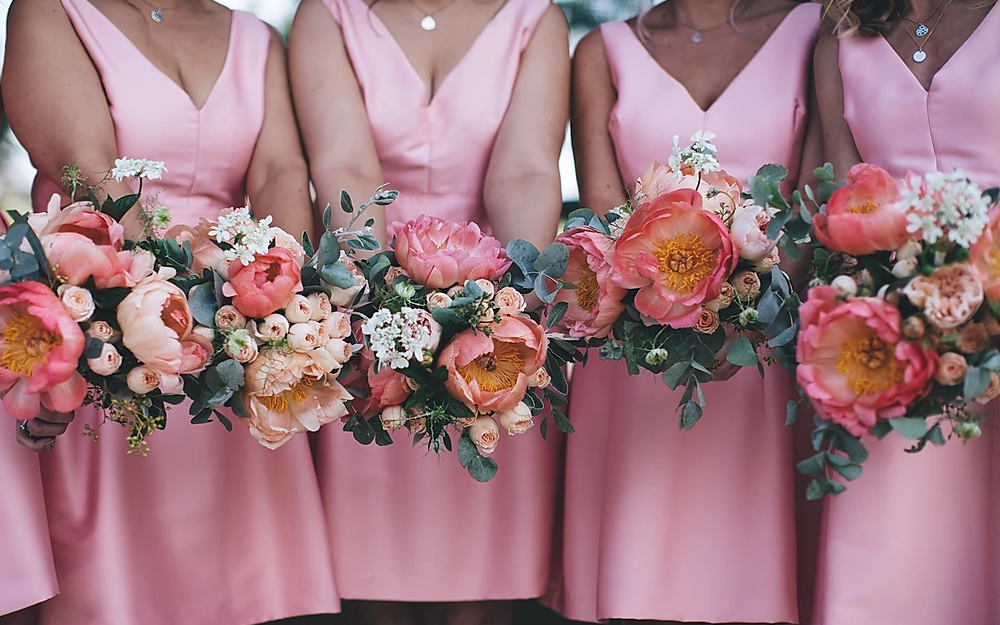 Image credit: www.wildmintfloraldesign.com
A lot of brides and grooms are also considering green orchids since they symbolise longevity, good fortune and happy blessings. For example, if you are having an outdoor wedding in the evening, why not choose bold and rich bouquets and pair them with the bright and illuminating Love Letters? This is going to look fantastic on the day and really symbolise your love for one and other. It will also look great in photos too!
British home-grown flowers
A lot of people love to support local businesses. There has recently been a trend in the flower bouquet industry too. Lots of couples are choosing to find bouquets from their local area, including selecting colours and textures native to their environment. Aswell as being eco-friendly, flowers grown in your local area can be fresher and last longer on the day.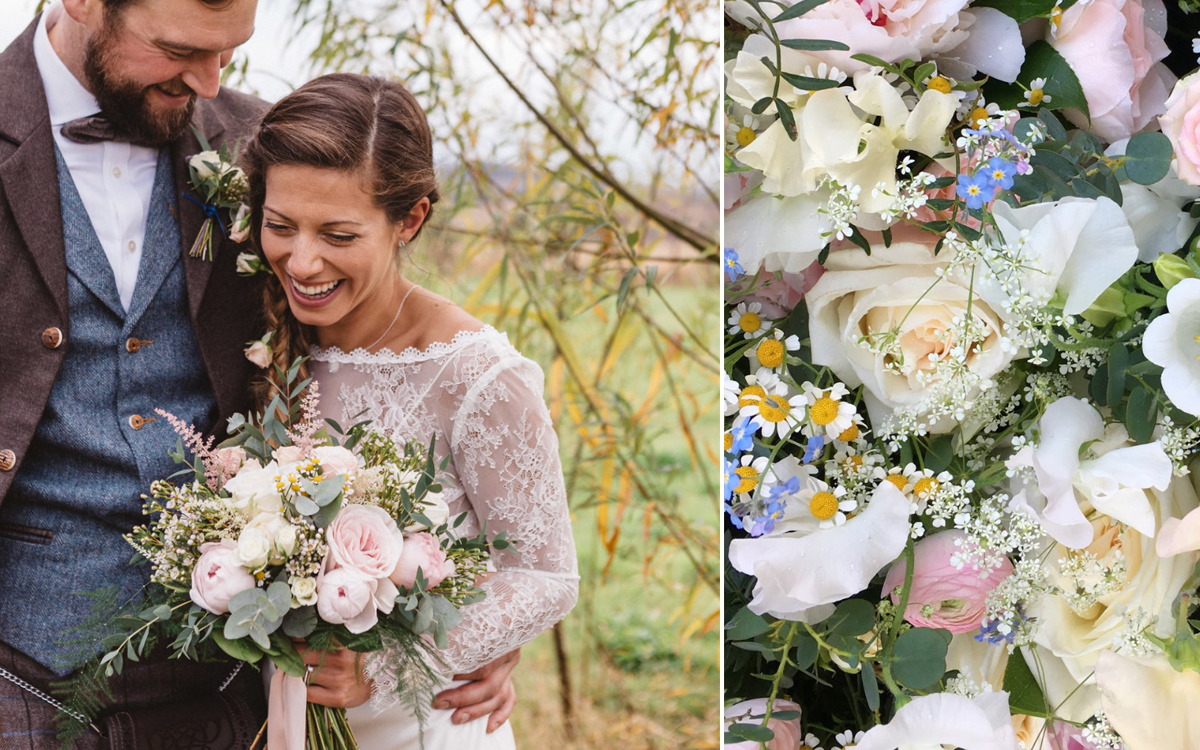 Image credit: www.flowersbybreige.co.uk
This can make you feel at home and add to making your day special and personal to you. This can also make your wedding bouquets truly unique and your own creation; no one else will have bouquets like you do. If you love theming your wedding on your local environment, you may want to try out the Taxi Snaps photo booth. If you are a Londoner or love British themes, you will find it great that you can take photos in a traditional black cab!
Minimalist stems
It is common to assume that bouquets have to be big and full in appearance. But we are seeing more couples opting for minimalist displays when it comes to weddings. Sometimes, less is more.
Image credit: www.graceandthorn.com/
We are seeing more people going for a few stems of colourful carnations, one or two stems of roses or even their favourite flower on its own. The idea is that having only a few stems can stand out more than having too much.
This is a theme you can play around with and you can choose your favourite flowers for your special day. In addition, a minimalist wedding may suit you if you prefer less stress, clarity of mind and even saving money. You do not always have to have the most of everything to have a special wedding. You can enjoy just a few stems in your bouquet and for them to still be great!
Pastel colours
If you are having an Autumn or winter wedding, have you considered paste colours for your wedding bouquets? Instead of sticking with white, a lot of couples are now moving towards soft and pale colouring to add interest. We are talking about pinks, yellows and even blues.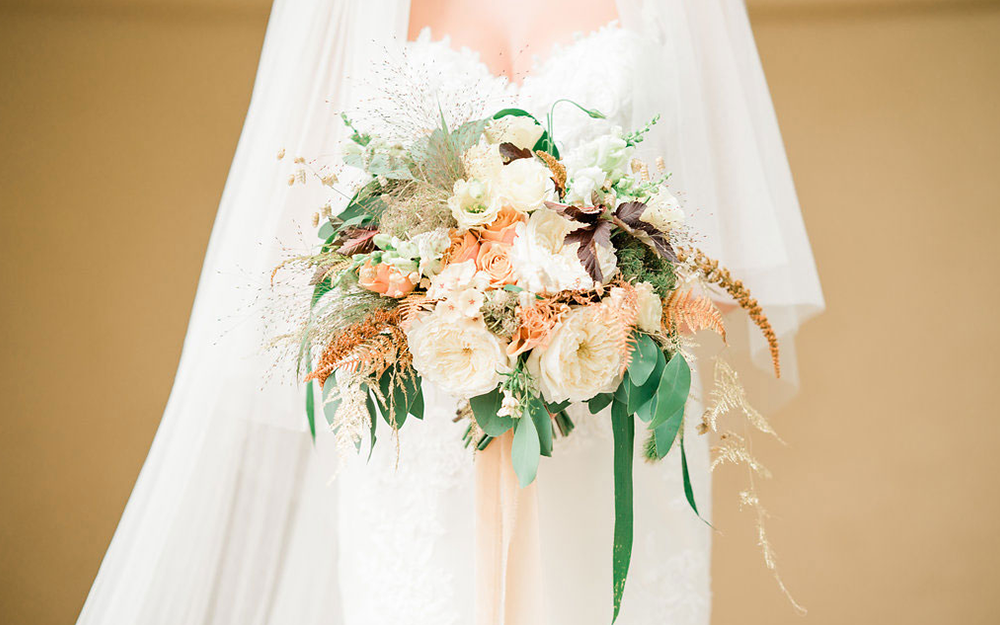 Image credit: www.damsonandvine.com/
They can be subtle and elegant, without being too in your face on your special day. They can even be mood-boosting and calming when you choose the right arrangements. The soft colours are pleasing to the eyes and this might be just what you are looking for! So, start looking in flowers that have your favourite soft hues and this can include roses.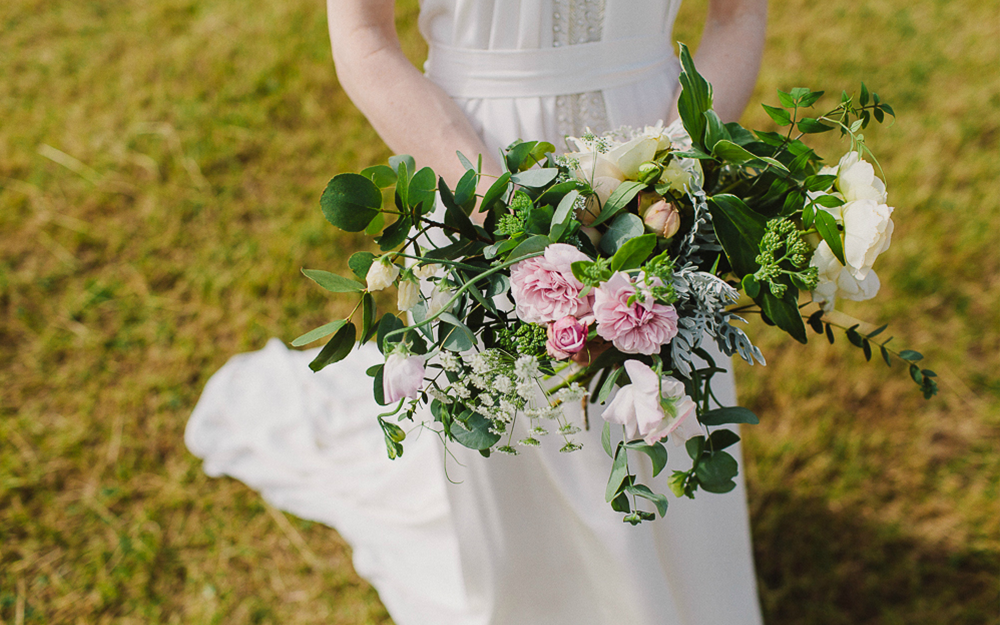 Image credit: www.tuckshopflowers.com
Anthuriums & exotic choices
Are you having your wedding on a beach? Are you planning to have a bohemian style wedding? Well, we have the perfect flower bouquets for you to consider. Rising as a popular choice for alternative weddings are anthuriums.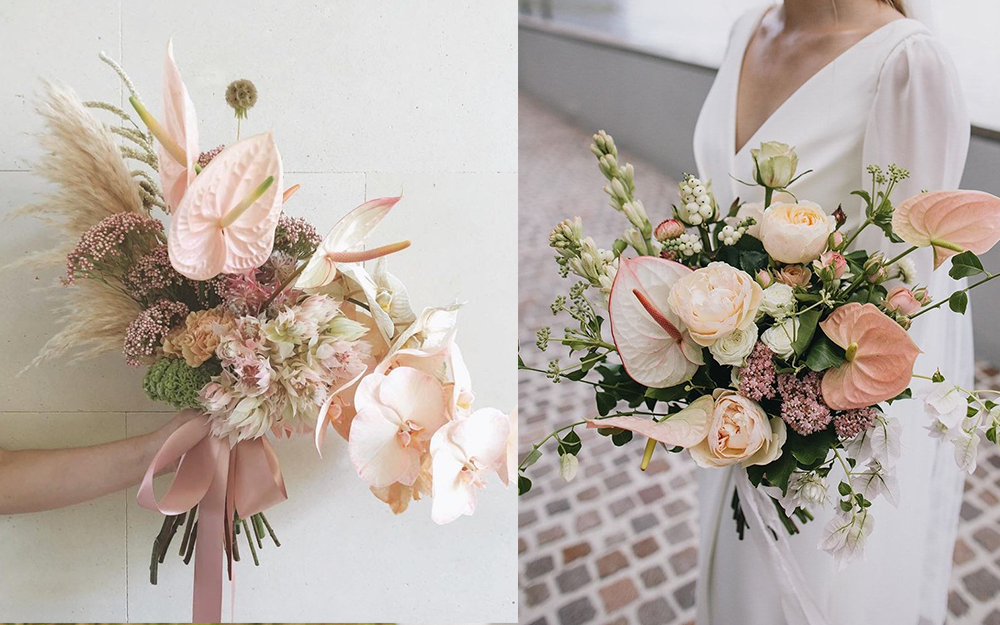 They are becoming known as the tropic wedding flower since they have big green leaves and colourful flowers. They are native to the Americas and are even nicknamed the flamingo flower. They can bring the tropical vibes to your big day, which will look particularly good in the Summertime and if you are having an outdoor wedding.
Couples are looking for exotic flowers to be exciting and make their wedding special. This is definitely something that you can think about for your bouquet!
Interested? Get a no-obligation free quote direct to your inbox
Get a Quote