Wedding suits inspired by the Peaky Blinders!
24th December 2019
Peaky Blinders is one of the most popular British crime series on television right now. While everybody loves the storylines, people also love the style of the characters!
Have you ever considered making your wedding suit just like hunky Thomas Shelby? This is becoming a popular trend and we love some of the suits that are inspired by the television show. Let's check out some of our favourites so that you can get inspired for your special day!
Buy this: www.cavani.co.uk/connall-navy-tweed-check-suit
House of Cavani
At House of Cavani, they have a special Peaky Blinders suit collection that is going to look fabulous at your wedding. In particular, they have an expansive range of tweed suits that we love.
You can stand out from the crowd on your wedding day! For example, you can dress to impress with the amazing Albert Brown Tweed Three Piece Suit. The tweed is a herringbone check and looks fantastic with a white shirt and red accessories.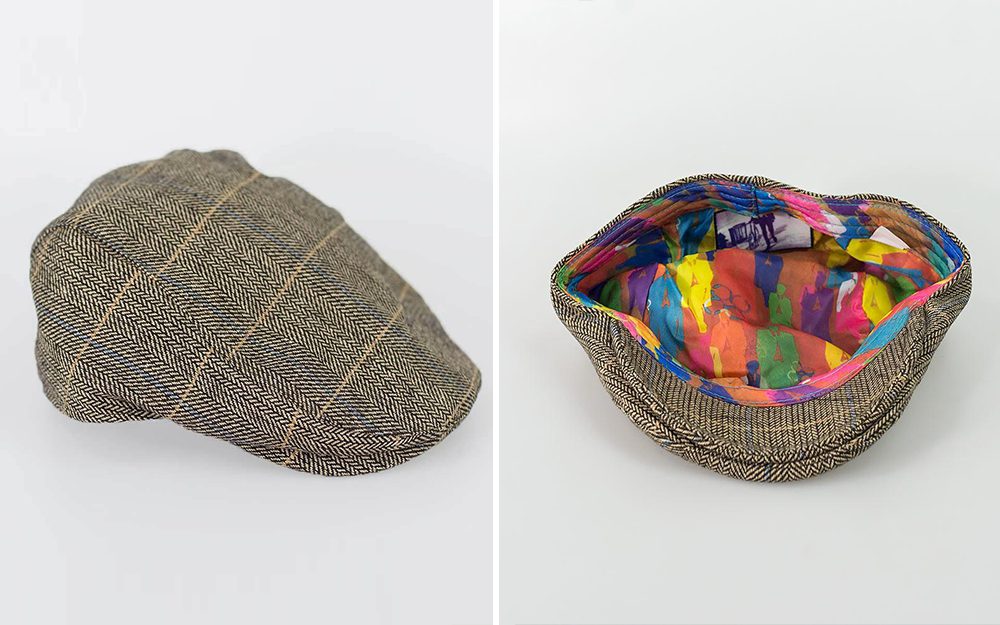 Buy this: www.cavani.co.uk/products/albert-brown-flat-cap
You can wear this with a stylish flat cap to really look like you are from Peaky Blinders. It's comfortable and lightweight to wear, as well as be vintage and classic in design. You can pair this with a pair of brogue shows for the ultimate smart look.
For amazing selfies in your Peaky Blinder's suit, you can hire the Magic Mirror on your big day. This will allow you to capture your style and take memorable photos with your guests. Plus, since there are unlimited prints, so make sure that you practice your poses just like you are in the Shelby crime family!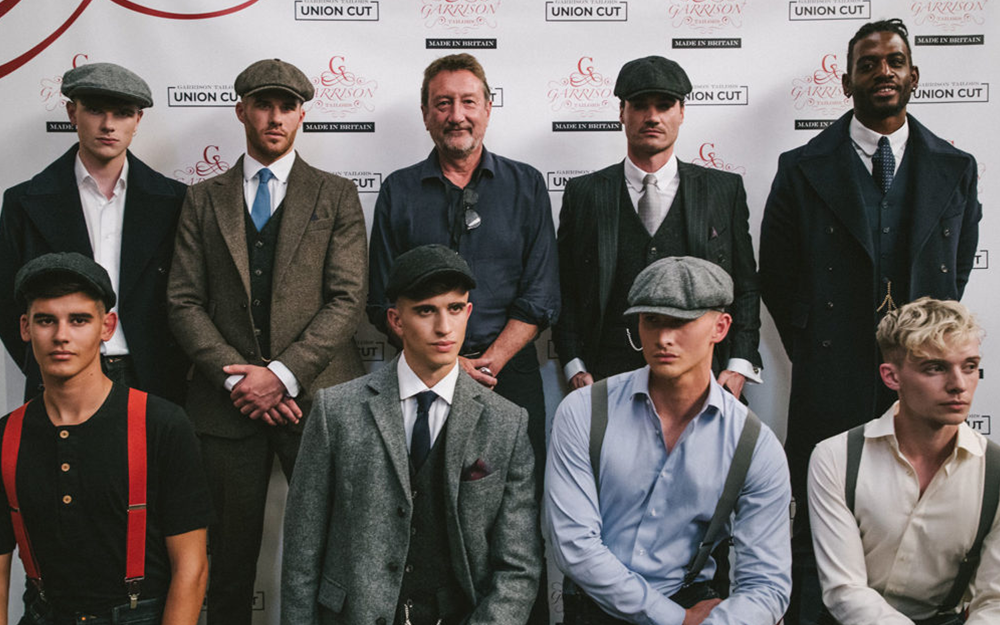 Garrison Tailors
Garrison Tailors are known as a luxury British menswear company and this means you can feel good on your wedding day.
All of their suits are designed in Britain, which means you can enjoy authentic Peaky Blinders style. They call their collection the official Peaky Blinders brand and offer some fantastic suits that you will love.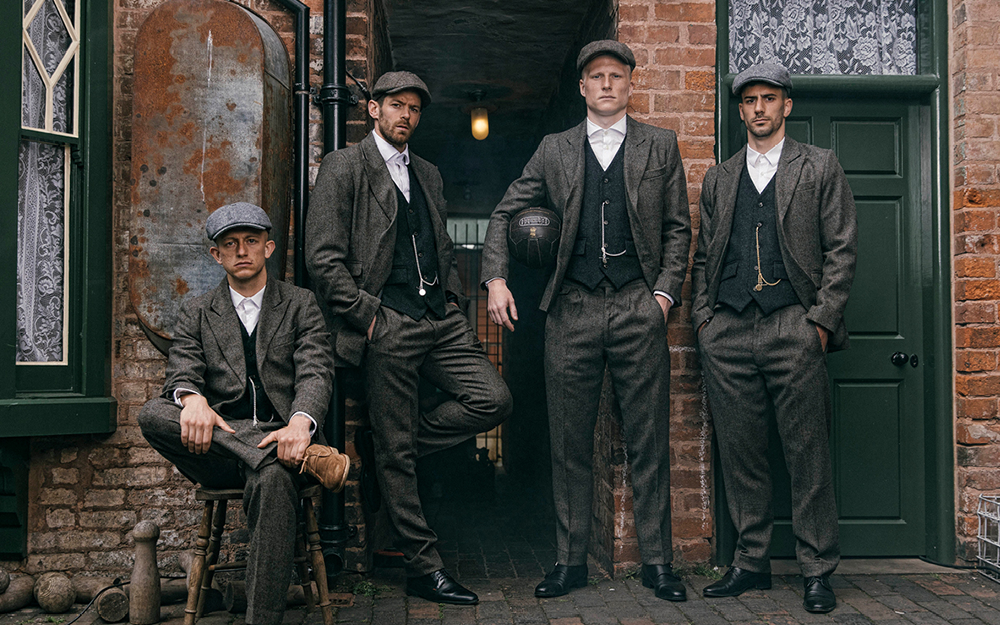 One of our favourites is the Thomas Tweet Suit, which is made from 100 percent wool. This makes it comfortable to wear on your wedding and if you are having an outdoor wedding. It has an attractive tweed and twilight blue paisley patterned lining that adds that touch of luxury. Overall, it has a premium look with the Thomas tweed trousers, jacket and waistcoat.
If you have the bright and illuminating Love Letters at your outdoor wedding, your suit will look amazing in a selfie!
Wedding Suits Direct
At Wedding Suits Direct, you can find some attractive and affordable Peaky Blinder inspired wedding suits.
In particular, we think that the Victor Wedding Suit will be a fantastic choice for your wedding. It hugs your physique for a flattering look and has a modern style so that you can feel comfortable too. In addition, the jacket is functional with pockets and there is a Marc Darcy signature lapel pin badge and complimentary pocket square. You can adjust the waistcoat with the straps, as well as contrasting stitching and buttons.
Buy this: www.weddingsuitsdirect.com/products/victor-grey-herringbone-tweed-wedding-suit
To make your whole wedding have a Peaky Blinders theme, why not hire the Taxi Snaps Photo booth? This is a vintage and traditional taxi cab from the streets of London and you can enjoy a blast from the past to suit your theme. Of course, your guests can take lots of photos from the special day.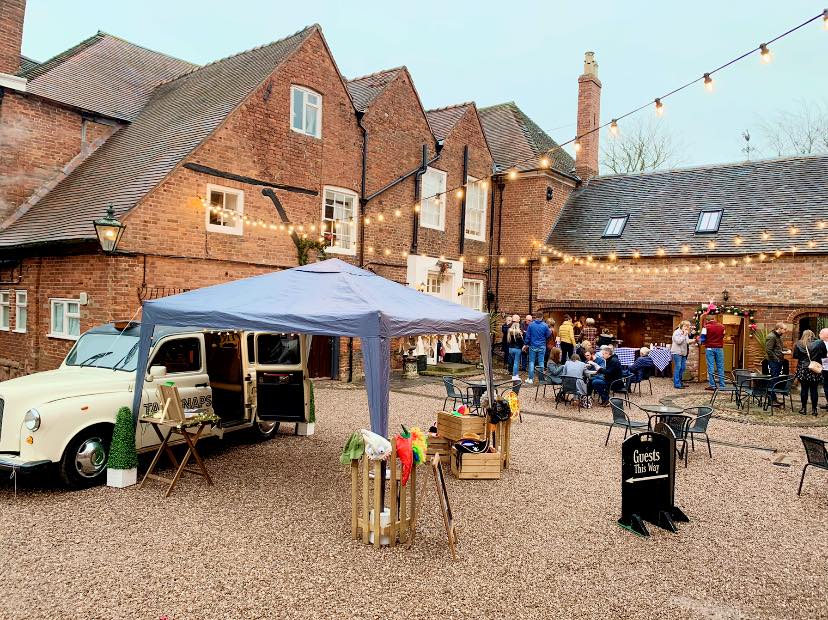 Book our photo booth!: www.taxisnaps.co.uk/contact/
You can even get Peaky Blinders printed on the photos so that guests can be part of the magic. Do not forget to have fun with some of the props that are included so that everyone can dress up and have a laugh together.
TruClothing
At TruClothing, you can enjoy traditional styles like they wear in Peaky Blinders. There is a great collection that you can browse through to find the perfect suit for your special day.
The suits come with three pieces, which includes trousers, waistcoat and a blazer. They are also made from premium wood tweed fabric and this includes a classic 1920s vintage herringbone tweed suit.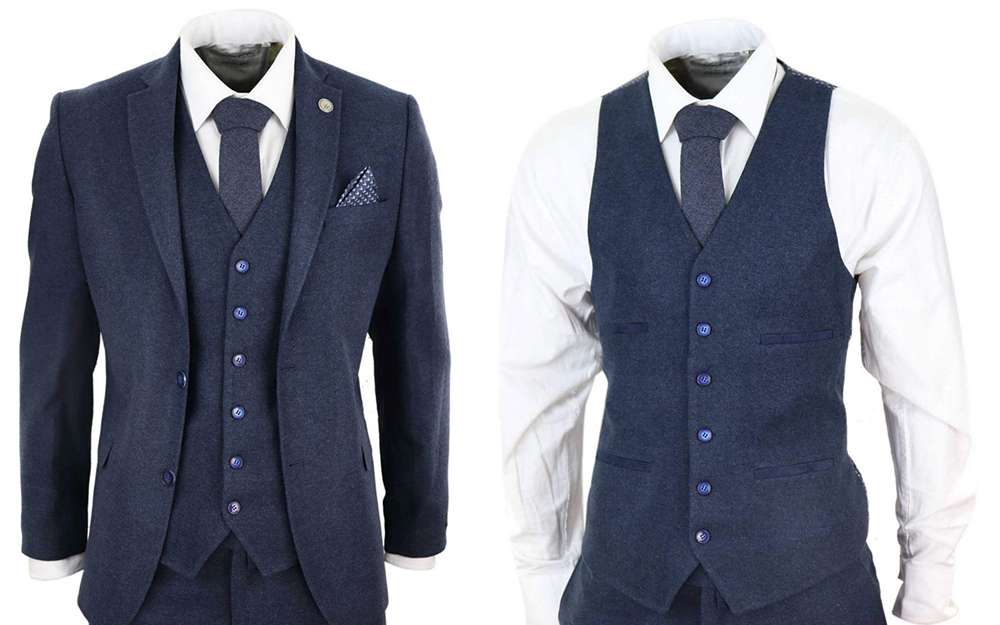 Buy this: www.truclothing.com/mens-navy-blue-peaky-blinders-wool-suit.html
We love this Navy-Blue Peaky Blinders Wool Suit. It's perfect for a special wedding, with a flattering style that is going to make you look good. It is made from quality wool and this includes a contrasting trim and detailing. Of course, there are other colours and styles that you can look forward to.
Do not forget to add the Peaky Blinder's flat cap to complete the look. You can look cool, retro and ready for your big day!
In addition, this suit is comfortable to wear all day. This means that you can still have fun when you are playing garden games or entertaining your guests at the reception.
Interested? Get a no-obligation free quote direct to your inbox
Get a Quote