Weird & Wonderful Wedding Trends for 2019
4th March 2019
Every year there are weird and wonderful wedding trends that people love. There are also some that are like marmite and that people don't like. Of course, with a new year, comes new quirky ideas to make your wedding different. So, if you are planning your wedding in 2019, there are definitely some fresh ideas that will give you inspiration.
Let's have a look at some of the weird and wonderful wedding trends for 2019 and see if you can gain any inspiration.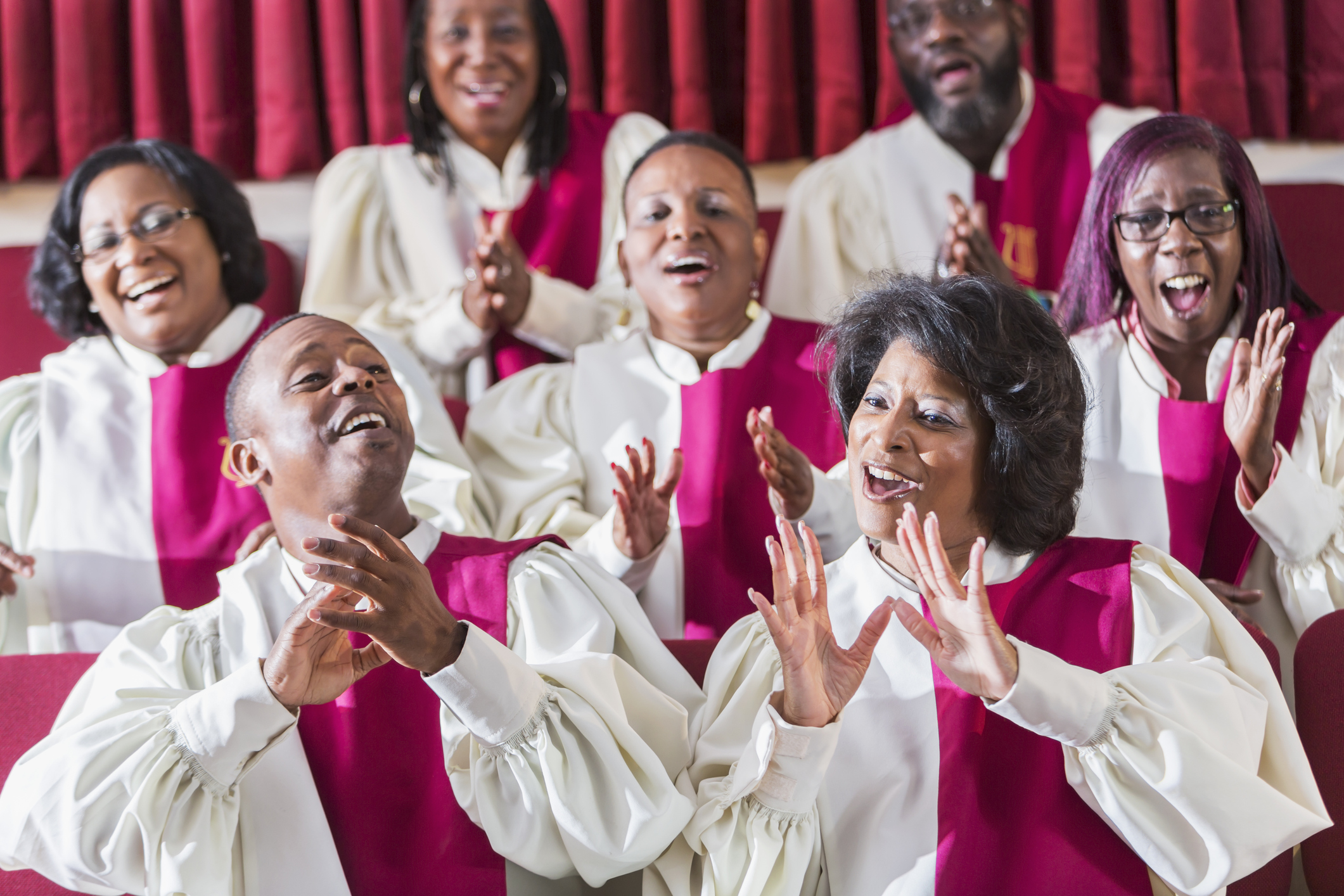 Gospel Choirs
Doesn't everyone love listening to gospel choirs? This wedding trend is booming for 2019 and we think that the reason for this may be because Prince Harry and Meghan had this at their royal wedding. Now everyone is jumping on the bandwagon and with good reason. Music is a great way to entertain your guests in the evening and at the reception. It may take place on a stage or be a welcoming act as everyone arrives. Of course, this can be your decision. One thing's for sure, everyone is going to love it! Listening to gospel music is captivating and is sure to create a wedding that everyone will remember, especially if your wedding is taking place in a church.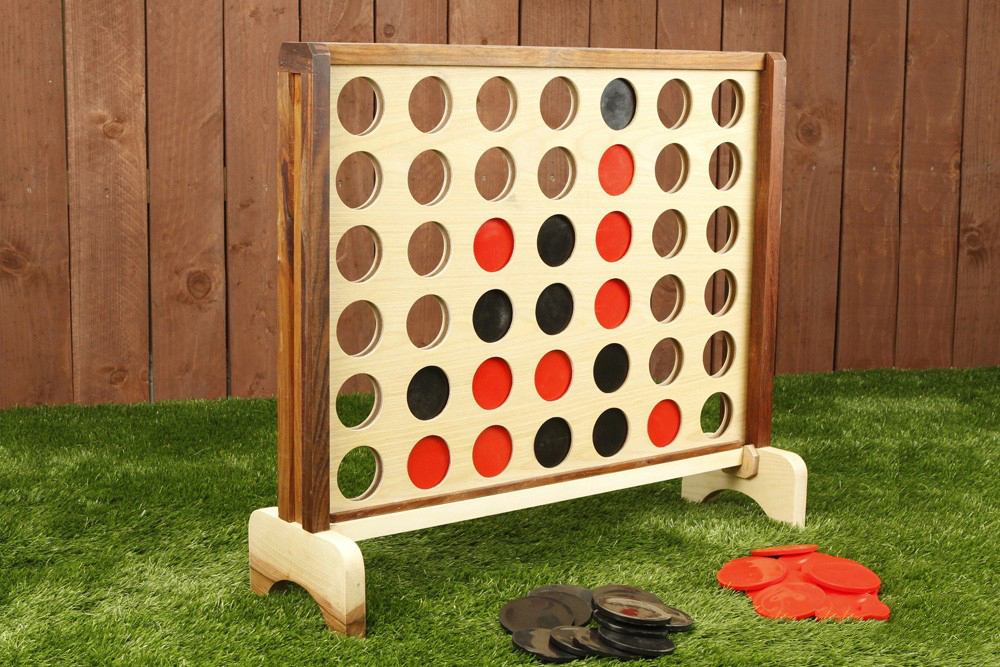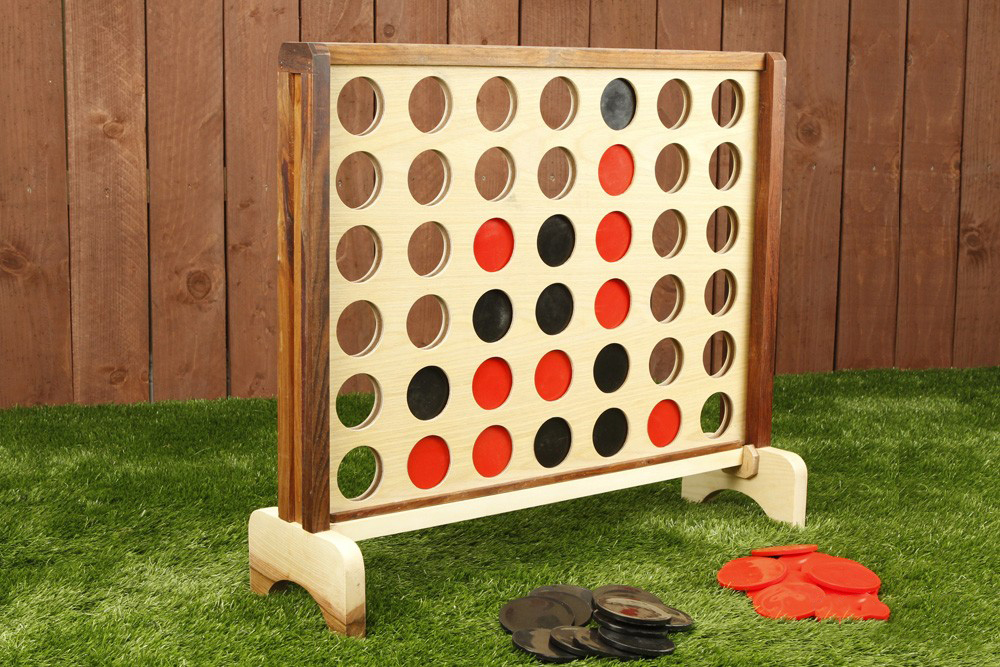 Outdoor Entertainment
If you are having a summer wedding, you will most likely think about having the ceremony outdoors in the sunshine. But what about the entertainment? One of the wedding trends that is taking off in 2019 is having the wedding reception outdoors. The bride and groom are setting up large tents and hosting their guests out in the evening. For example, people are choosing venues that are outdoors in beautiful flowery gardens, as well as choosing entertainment such as garden games. This is a way to bring everyone together and play games in the evening, rather than sitting around and having the traditional wedding reception.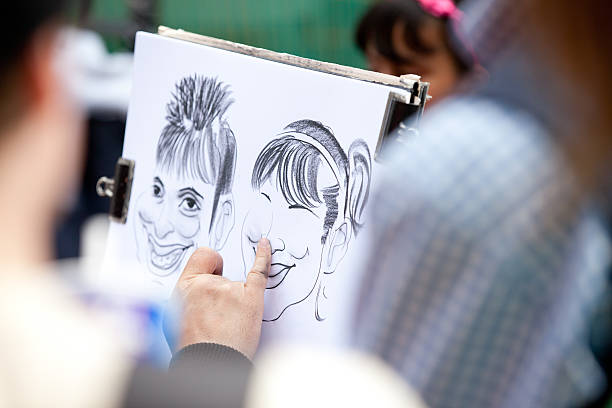 Artists and Caricatures
Entertainment is always an important element of any wedding. After all, it is a long day for your guests. This is why people are coming up with weird and wonderful ways to make sure the day is memorable for guests. This includes hiring artists and caricatures. The idea of this is that guests can have their portraits sketched into life-like images that they can take home, as well as hilarious sketches that will make everyone laugh out loud. This also allows guests to take home a memento from the night and something to remember forever.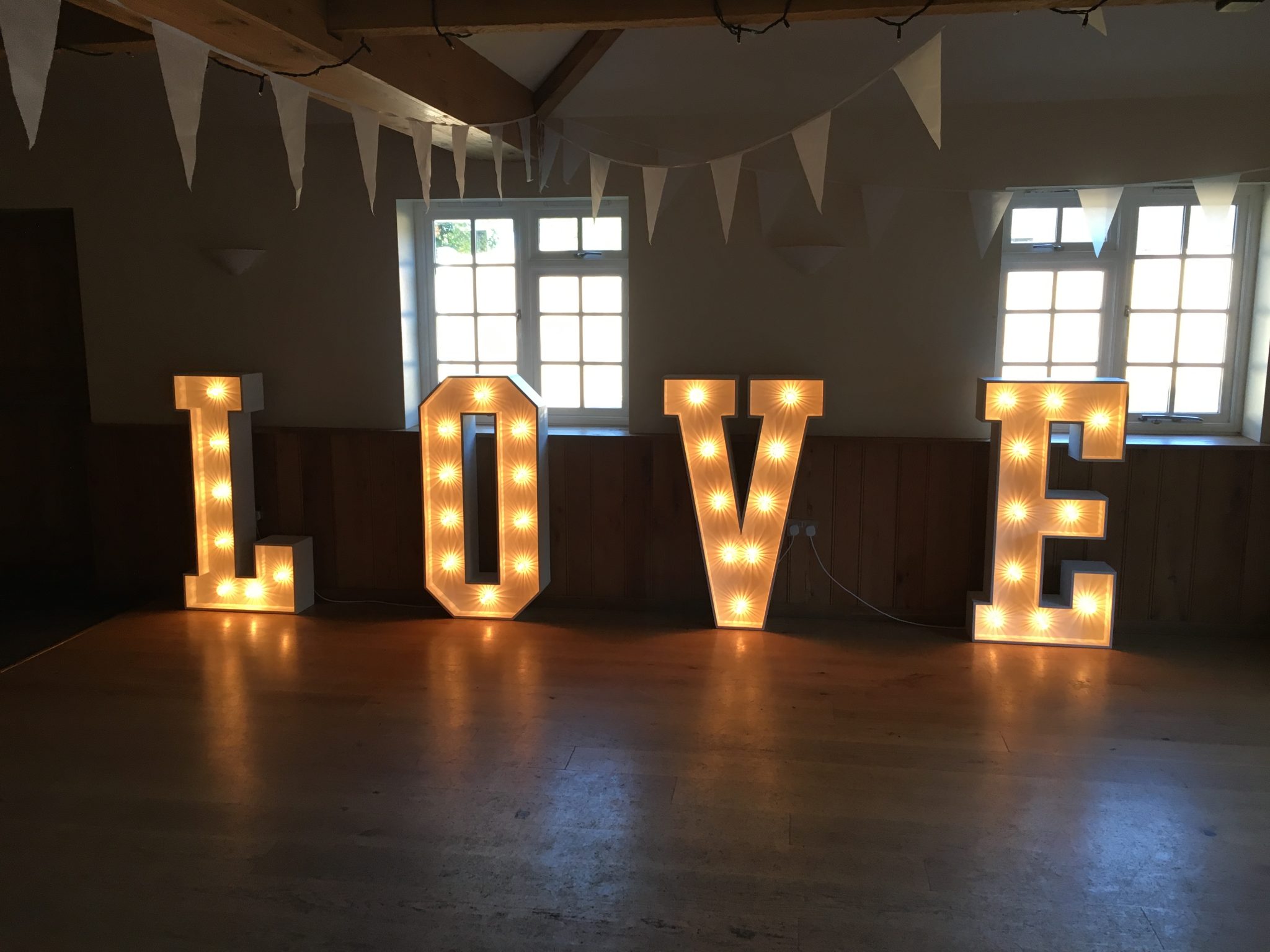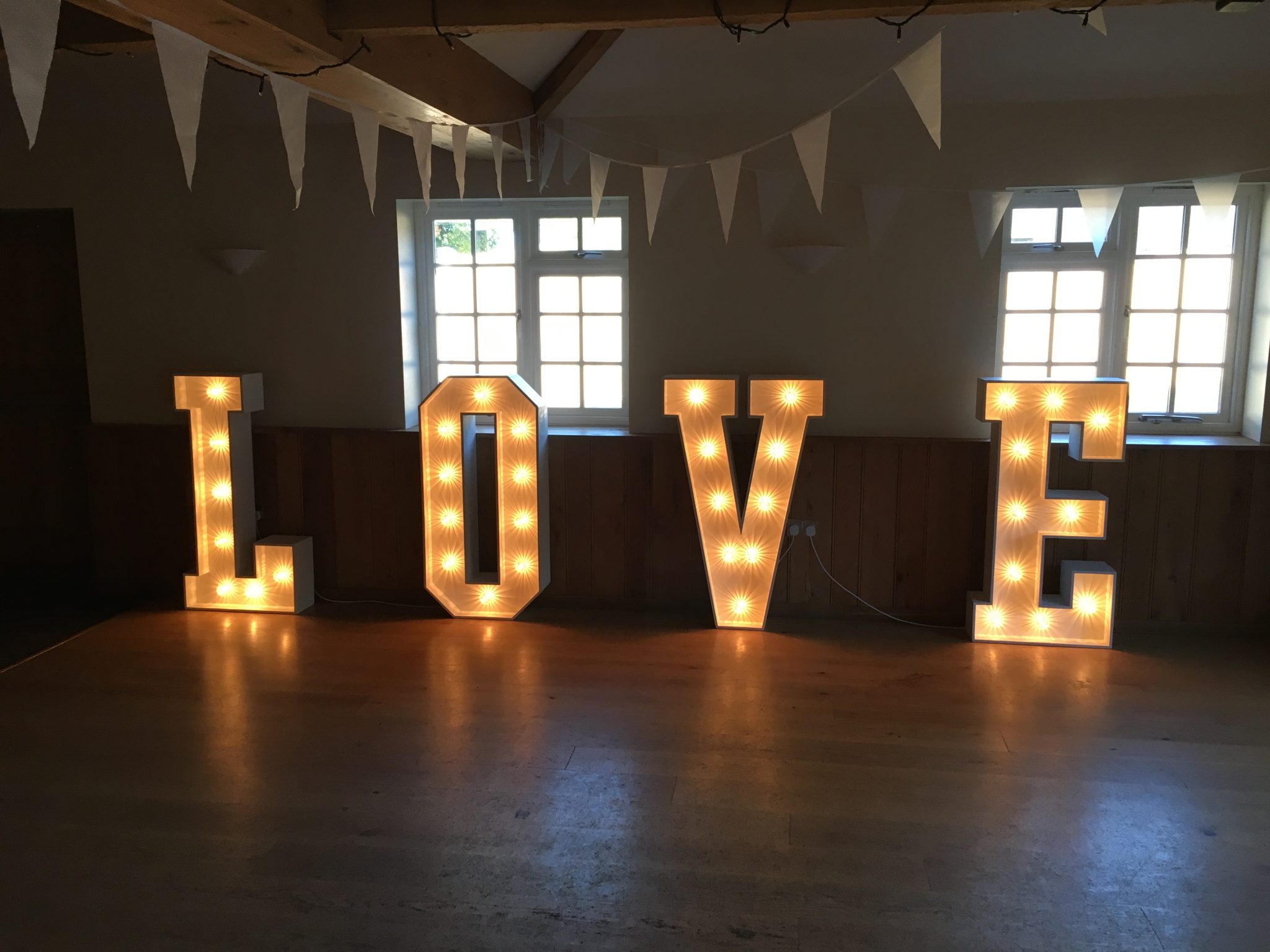 Large Statement Lighting
The one thing people can have fun with at a wedding is the décor. Of course, this is something that is totally up to the bride and groom. One trend that is growing in 2019 is large statement lighting. Instead of small candles, we are seeing a rise in large letters and lighting that is becoming the centrepiece at weddings. For example, the Love Letters are a favourite, with individual letters to spell out love and they have several LED lights on them to light up the room. They can be used indoors and outdoors and really make any wedding venue look incredible.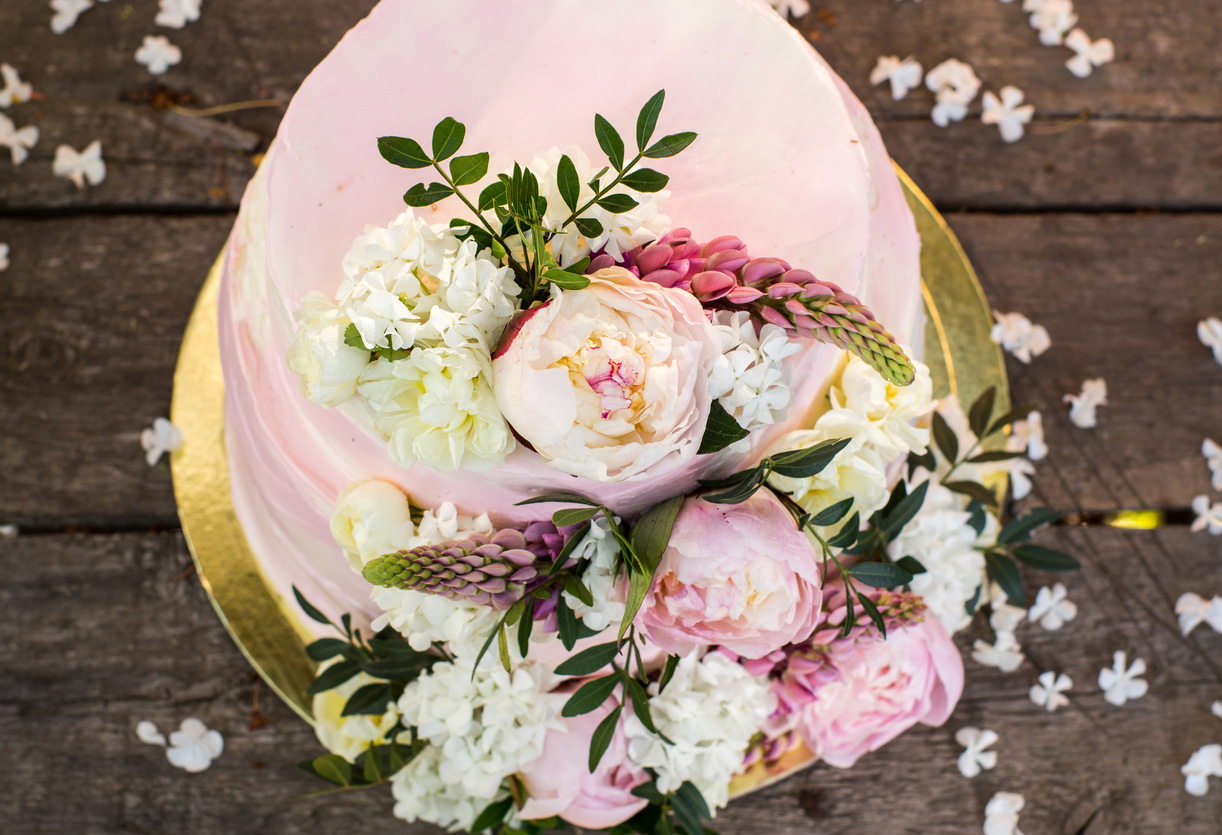 Statement Wedding Cakes
Wedding cakes keep getting bigger and better; literally. In 2019, we are seeing a rise in brides and grooms choosing statement wedding cakes that are even part of the décor. This includes several tiers that are bright and colourful. The idea is to make the cake the focal point in the evening. In particular, this includes edible decorations, such as flowers and characters. There are more than just the bride and groom on the top of the wedding cake in 2019; there is now everything from a beach scene or pets and animals!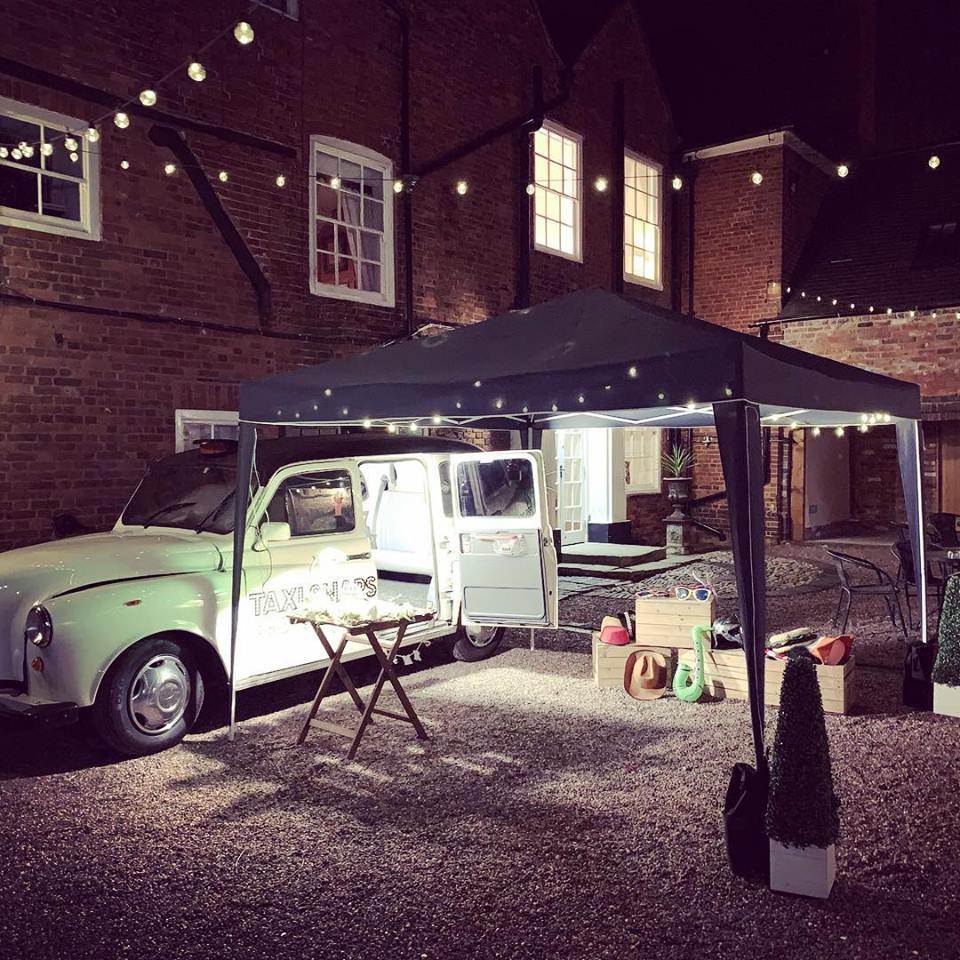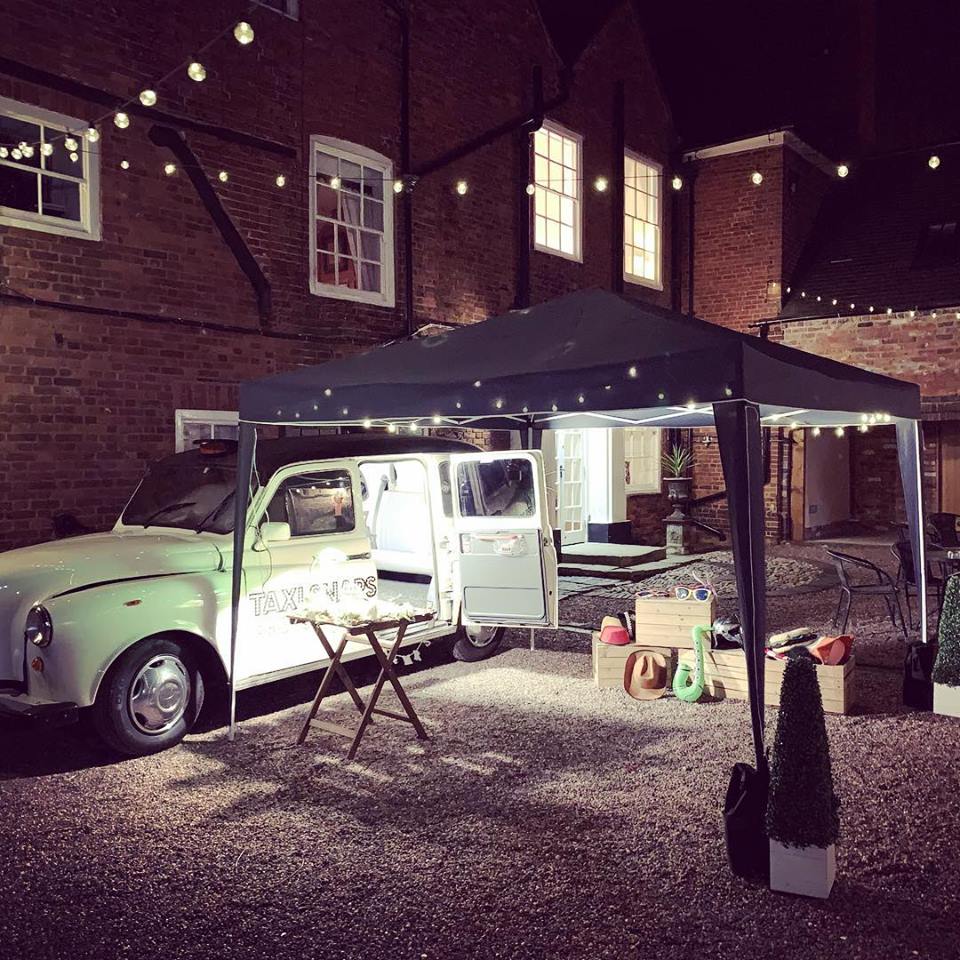 Taxi Photo Booth
We all know how expensive a traditional photographer can be. Not to mention, you often have to wait weeks for the final photos to be ready. But in 2019, people are ditching the traditional wedding photographer for their big day. Instead, they are choosing the taxi photo booth. This is a fun and quirky way for you and your guests to take photos on your special day. The photo booth is inside a classic London taxi that was used on the capital's streets and this has been revamped to be amazing at weddings. You can climb inside and take fun photos with friends and family. It becomes everyone's favourite part of the wedding! Of course, it has lots of modern technology inside, which includes a DSLR camera for sharp and colourful photos. So, say goodbye to a traditional photographer and say hello to fun and memorable photos with friends and family on your wedding day!
There you have it; six of the weird and wonderful wedding trends that are taking off already in 2019.  Have you found any ideas of your wedding that you love?

Interested? Get a no-obligation free quote direct to your inbox
Get a Quote